Goodreads helps you keep track of books you want to read.
Start by marking "I. Asimov" as Want to Read:
I. Asimov
Arguably the greatest science fiction writer who ever lived, Isaac Asimov also possessed one of the most brilliant and original minds of our time. His accessible style and far-reaching interests in subjects ranging from science to humor to history earned him the nickname "the Great Explainer." I. Asimov is his personal story—vivid, open, and honest—as only Asimov himself c
...more
Published January 1st 1995 by Bantam (first published March 1st 1994)
Isaac Asimov was a Russian-born, American author, a professor of biochemistry, and a highly successful writer, best known for his works of science fiction and for his popular science books.

Professor Asimov is generally considered one of the most prolific writers of all time, having written or edited more than 500 books and an estimated 90,000 letters and postcards. He has works published in nine o
...more
Other books in the series
Related Articles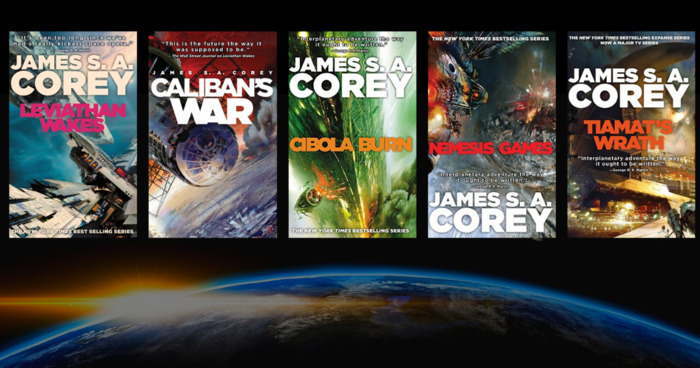 You probably know coauthors Daniel Abraham and Ty Franck as James S.A. Corey—their shared pen name. And you probably know them from their wildly...
"I received the fundamentals of my education in school, but that was not enough. My real education, the superstructure, the details, the true architecture, I got out of the public library. For an impoverished child whose family could not afford to buy books, the library was the open door to wonder and achievement, and I can never be sufficiently grateful that I had the wit to charge through that door and make the most of it. Now, when I read constantly about the way in which library funds are being cut and cut, I can only think that the door is closing and that American society has found one more way to destroy itself."
— 283 likes
"The Earth should not be cut up into hundreds of different sections, each inhabited by a self-defined segment of humanity that considers its own welfare and its own "national security" to be paramount above all other consideration.

I am all for cultural diversity and would be willing to see each recognizable group value its cultural heritage. I am a New York patriot, for instance, and if I lived in Los Angeles, I would love to get together with other New York expatriates and sing "Give My Regards to Broadway."

This sort of thing, however, should remain cultural and benign. I'm against it if it means that each group despises others and lusts to wipe them out. I'm against arming each little self-defined group with weapons with which to enforce its own prides and prejudices.

The Earth faces environmental problems right now that threaten the imminent destruction of civilization and the end of the planet as a livable world. Humanity cannot afford to waste its financial and emotional resources on endless, meaningless quarrels between each group and all others. there must be a sense of globalism in which the world unites to solve the real problems that face all groups alike.

Can that be done? The question is equivalent to: Can humanity survive?

I am not a Zionist, then, because I don't believe in nations, and because Zionism merely sets up one more nation to trouble the world. It sets up one more nation to have "rights" and "demands" and "national security" and to feel it must guard itself against its neighbors.

There are no nations! There is only humanity. And if we don't come to understand that right soon, there will be no nations, because there will be no humanity. "
— 220 likes
More quotes…