Goodreads helps you keep track of books you want to read.
Start by marking "Block Shot (Hoops #2)" as Want to Read:
Block Shot
𝘼𝙣 𝙚𝙣𝙚𝙢𝙞𝙚𝙨-𝙩𝙤-𝙡𝙤𝙫𝙚𝙧𝙨 𝙨𝙚𝙘𝙤𝙣𝙙 𝙘𝙝𝙖𝙣𝙘𝙚 𝙨𝙩𝙖𝙣𝙙𝙖𝙡𝙤𝙣𝙚 𝙧𝙤𝙢𝙖𝙣𝙘𝙚 𝙨𝙚𝙩 𝙞𝙣 𝙩𝙝𝙚 𝙘𝙪𝙩𝙩𝙝𝙧𝙤𝙖𝙩 𝙬𝙤𝙧𝙡𝙙 𝙤𝙛 𝙨𝙥𝙤𝙧𝙩𝙨 𝙢𝙖𝙣𝙖𝙜𝙚𝙢𝙚𝙣𝙩.

𝙏𝙝𝙚𝙮'𝙧𝙚 𝙩𝙬𝙤 𝙨𝙝𝙖𝙧𝙠𝙨 𝙞𝙣 𝙖 𝙛𝙞𝙨𝙝 𝙩𝙖𝙣𝙠 . . .

𝗝𝗔𝗥𝗘𝗗

If I had a dollar for every time Banner Morales made my heart skip a beat...
The heart everyone assumes is frozen over.
Her anger is . . . arousing.
Every glare from those fire-spitting eyes, every time she grits her teeth,
...more
Kindle Edition
,
444 pages
Published September 8th 2018
Other books in the series
Related Articles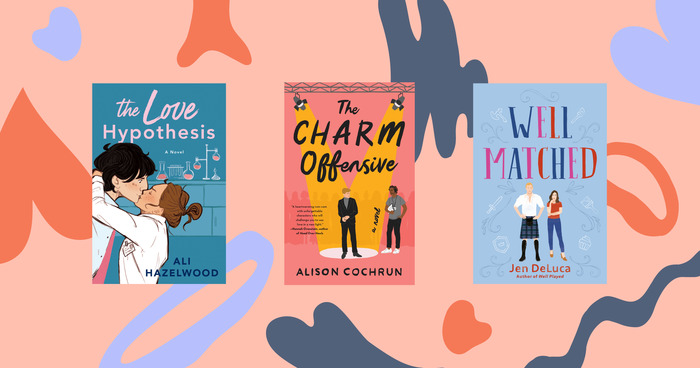 When you're back on the market and ready to fall in love with a new romance, who are the best matchmakers you can find? Romance authors,...
"i cannot love you gently, it's not in me to love in part, so I will love You completely, and a little madly . . . – Matt Spencer, Poet"
— 8 likes
"I saw you first," he whispers, kissing the bridge of my nose where my freckles are. "I had you first." He kisses my face where the dimple dents my check when I smile. "I want you back," he declares, meeting my eyes and taking my mouth in a deep kiss, never looking away."
— 6 likes
More quotes…