Goodreads helps you keep track of books you want to read.
Start by marking "The Great Crash of 1929" as Want to Read:
The Great Crash of 1929
Of Galbraith's classic examination of the 1929 financial collapse, the Atlantic Monthly said:"Economic writings are seldom notable for their entertainment value, but this book is. Galbraith's prose has grace and wit, and he distills a good deal of sardonic fun from the whopping errors of the nation's oracles and the wondrous antics of the financial community." Now, with th
...more
Published April 28th 1997 by Mariner Books (first published 1954)
John Kenneth Galbraith was a Canadian-American economist. He was a Keynesian and an institutionalist, a leading proponent of 20th-century American liberalism and democratic socialism. His books on economic topics were bestsellers in the 1950s and 1960s. A prolific author, he produced four dozen books & over a 1000 articles on many subjects. Among his most famous works was his economics trilogy: Am
...more
Related Articles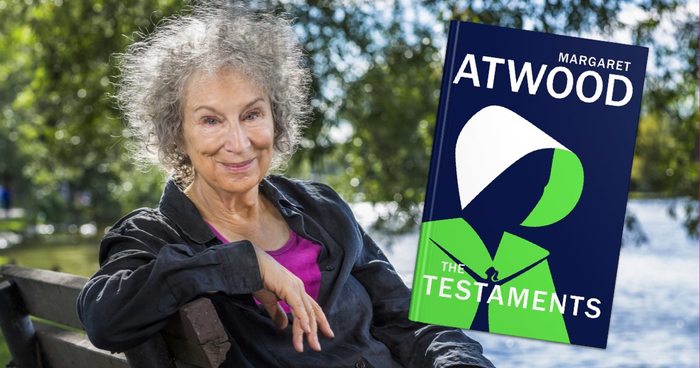 Thirty-four years after the publication of her dystopian classic, The Handmaid's Tale, Atwood returns to continue the story of Offred. We talked...
"The sense of responsibility in the financial community for the community as a whole is not small. It is nearly nil."
— 24 likes
"In many ways the effect of the crash on embezzlement was more significant than on suicide. To the economist embezzlement is the most interesting of crimes. Alone among the various forms of larceny it has a time parameter. Weeks, months, or years may elapse between the commission of the crime and its discovery. (This is a period, incidentally, when the embezzler has his gain and the man who has been embezzled, oddly enough, feels no loss. There is a net increase in psychic wealth.) At any given time there exists an inventory of undiscovered embezzlement in — or more precisely not in — the country's businesses and banks. This inventory — it should perhaps be called the bezzle — amounts at any moment to many millions of dollars. It also varies in size with the business cycle. In good times people are relaxed, trusting, and money is plentiful. But even though money is plentiful, there are always many people who need more. Under these circumstances the rate of embezzlement grows, the rate of discovery falls off, and the bezzle increases rapidly. In depression all this is reversed. Money is watched with a narrow, suspicious eye. The man who handles it is assumed to be dishonest until he proves himself otherwise. Audits are penetrating and meticulous. Commercial morality is enormously improved. The bezzle shrinks.

…

Just as the boom accelerated the rate of growth, so the crash enormously advanced the rate of discovery. Within a few days, something close to a universal trust turned into something akin to universal suspicion. Audits were ordered. Strained or preoccupied behavior was noticed. Most important, the collapse in stock values made irredeemable the position of the employee who had embezzled to play the market. He now confessed."
— 11 likes
More quotes…