Goodreads helps you keep track of books you want to read.
Start by marking "White" as Want to Read:
White
Ellis offers a first work of nonfiction meditating on the social-media age. The result is both a defense of freedom of speech and a critique of the likeability factor that can impede it.
Published April 16th 2019 by Knopf Publishing Group
Bret Easton Ellis is an American author. He is considered to be one of the major Generation X authors and was regarded as one of the so-called literary Brat Pack, which also included Tama Janowitz and Jay McInerney. He has called himself a moralist, although he has often been pegged as a nihilist. His characters are generally young vacuous people, who are aware of their depravity but choose to enj
...more
Related Articles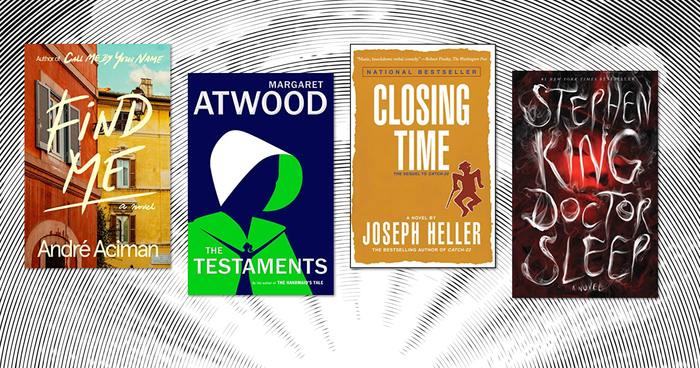 Say what you will about George R.R. Martin's long-awaited fantasy installment, Winds of Winter. Some of the sequels in our roundup below have...
"Here's the dead end of social media: after you've created your own bubble that reflects only what you relate to or what you identify with, after you've blocked and unfollowed people whose opinions and worldview you judge and disagree with, after you've created your own little utopia based on your cherished values, then a kind of demented narcissism begins to warp this pretty picture. Not being able or willing to put yourself in someone else's shoes—to view life differently from how you yourself experience it—is the first step toward being not empathic, and this is why so many progressive movements become as rigid and as authoritarian as the institutions they're resisting."
— 16 likes
"The litany of what I did want? To be challenged. To not live in the safety of my own little snow globe and be reassured by familiarity and surrounded by what made me comfortable and coddled me. To stand in other people's shoes and see how they saw the world—especially if they were outsiders and monsters and freaks who would lead me as far away as possible from whatever my comfort zone supposedly was—because I sensed I was that outsider, that monster, that freak. I craved being shaken. I loved ambiguity. I wanted to change my mind, about one thing and another, virtually anything. I wanted to get upset and even be damaged by art. I wanted to get wiped out by the cruelty of someone's vision of the world, whether it was Shakespeare or Scorsese, Joan Didion or Dennis Cooper. And all of this had a profound effect. It gave me empathy. It helped me realize that another world existed beyond my own, with other viewpoints and backgrounds and proclivities, and I have no doubt that this aided me in becoming an adult. It moved me away from the narcissism of childhood and into the world's mysteries—the unexplained, the taboo, the other—and drew me closer to a place of understanding and acceptance."
— 11 likes
More quotes…