Goodreads helps you keep track of books you want to read.
Start by marking "The Book of Daniel" as Want to Read:
The Book of Daniel
As Cold War hysteria inflames America, FBI agents knock on the Bronx apartment door of a Communist man and his wife. After a highly controversial trial, the couple go to the electric chair for treason despite worldwide protests. Decades later their son, Daniel, grown to young manhood, tries to make sense of their lives and deaths - and their legacy to him. Like millions of
...more
Published April 1st 1996 by Plume (first published April 12th 1971)
E. L. Doctorow's works of fiction include Homer & Langley, The March, Billy Bathgate, Ragtime, The Book of Daniel, City of God, Welcome to Hard Times, Loon Lake, World's Fair, The Waterworks, and All the Time in the World. Among his honors are the National Book Award, three National Book Critics Circle Awards, two PEN Faulkner Awards, The Edith Wharton Citation for Fiction, and the presidentially
...more
Related Articles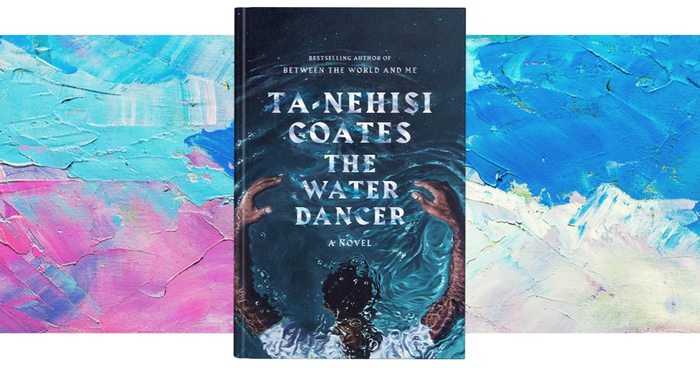 Author, journalist, public intellectual, and (in recent years) comic book writer, Ta-Nehisi Coates is an Extremely Busy Person by any metric, and...
"On the labour front in 1919 there was an unprecedented number of strikes involving many millions of workers. One of the lager strikes was mounted by the AF of L against the United States Steel Corporation. At that time workers in the steel industry put in an average sixty-eight-hour week for bare subsistence wages. The strike spread to other plants, resulting in considerable violence -- the death of eighteen striking workers, the calling out of troops to disperse picket lines, and so forth. By branding the strikers Bolsheviks and thereby separating them from their public support, the Corporation broke the strike. In Boston, the Police Department went on strike and governor Calvin Coolidge replaced them. In Seattle there was a general strike which precipitated a nationwide 'red scare'. this was the first red scare. Sixteen bombs were found in the New York Post Office just before May Day. The bombs were addressed to men prominent in American life, including John D. Rockefeller and Attorney General Mitchell Palmer. It is not clear today who was responsible for those bombs -- Red terrorists, Black anarchists, or their enemies -- but the effect was the same. Other bombs pooped off all spring, damaging property, killing and maiming innocent people, and the nation responded with an alarm against Reds. It was feared that at in Russia, they were about to take over the country and shove large cocks into everyone's mother. Strike that. The Press exacerbated public feeling. May Day parades in the big cities were attacked by policemen, and soldiers and sailors. The American Legion, just founded, raided IWW headquarters in the State of Washington. Laws against seditious speech were passed in State Legislatures across the country and thousands of people were jailed, including a Socialist Congressman from Milwaukee who was sentenced to twenty years in prison. To say nothing of the Espionage and Sedition Acts of 1917 which took care of thousands more. To say nothing of Eugene V. Debs. On the evening of 2 January 1920, Attorney General Palmer, who had his eye on the White House, organized a Federal raid on Communist Party offices throughout the nation. With his right-hand assistant, J. Edgar Hoover, at his right hand, Palmer effected the arrest of over six thousand people, some Communist aliens, some just aliens, some just Communists, and some neither Communists nor aliens but persons visiting those who had been arrested. Property was confiscated, people chained together, handcuffed, and paraded through the streets (in Boston), or kept in corridors of Federal buildings for eight days without food or proper sanitation (in Detroit). Many historians have noted this phenomenon. The raids made an undoubted contribution to the wave of vigilantism winch broke over the country. The Ku Klux Klan blossomed throughout the South and West. There were night raidings, floggings, public hangings, and burnings. Over seventy Negroes were lynched in 1919, not a few of them war veterans. There were speeches against 'foreign ideologies' and much talk about 'one hundred per cent Americanism'. The teaching of evolution in the schools of Tennessee was outlawed. Elsewhere textbooks were repudiated that were not sufficiently patriotic. New immigration laws made racial distinctions and set stringent quotas. Jews were charged with international conspiracy and Catholics with trying to bring the Pope to America. The country would soon go dry, thus creating large-scale, organized crime in the US. The White Sox threw the Series to the Cincinnati Reds. And the stage was set for the trial of two Italian-born anarchists, N. Sacco and B. Vanzetti, for the alleged murder of a paymaster in South Braintree, Mass. The story of the trial is well known and often noted by historians and need not be recounted here. To nothing of World War II--"
— 5 likes
"Many historians have noted an interesting phenomenon in American life in the years immediately after a war. In the councils of government fierce partisanship replaces the necessary political coalitions of wartime. IN the great arena of social relations -- business, labour, the community -- violence rises, fear and recrimination dominate public discussion, passion prevails over reason. Many historians have noted this phenomenon. It is attributed to the continuance beyond the end of the war of the war hysteria. Unfortunately, the necessary emotional fever for fighting a war cannot be turned off like a water tap. Enemies must continue to be found. The mind and heart cannot be demobilised as quickly as the platoon. On the contrary, like a fiery furnace at white heat, it takes a considerable time to cool."
— 4 likes
More quotes…