Goodreads helps you keep track of books you want to read.
Start by marking "Martin Dressler: The Tale of an American Dreamer" as Want to Read:
Martin Dressler: The Tale of an American Dreamer
Young Martin Dressler begins his career as an industrious helper in his father's cigar store. In the course of his restless young manhood, he makes a swift and eventful rise to the top, accompanied  by two sisters one a dreamlike shadow, the other a worldly business partner. As the eponymous Martin's vision becomes bolder and bolder he walks a haunted line between fantasy
...more
Kindle Edition
,
306 pages
Published September 1st 2010 by Vintage (first published March 25th 1996)
Millhauser was born in New York City, grew up in Connecticut, and earned a B.A. from Columbia University in 1965. He then pursued a doctorate in English at Brown University. He never completed his dissertation but wrote parts of Edwin Mullhouse and From the Realm of Morpheus in two separate stays at Brown. Between times at the university, he wrote Portrait of a Romantic at his parents' house in
...more
Related Articles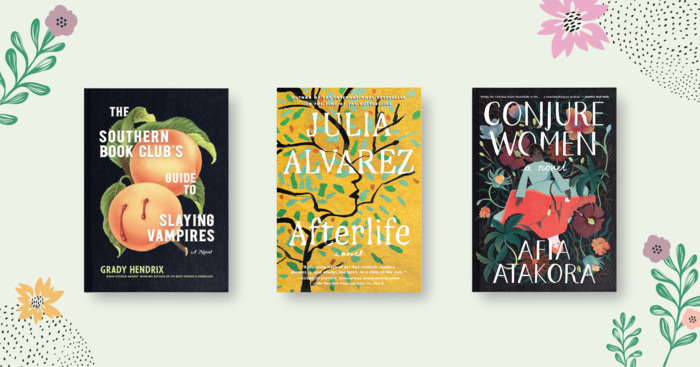 April is the most hopeful of months, promising warm days and sunshine just around the corner. The weather is a little unpredictable, sure, but tha...
"Martin got up and brushed off the seat of his pants with his hat. He put his hat on his head and started back toward the path. For when you woke from a long dream, into the new morning, then try as you might you couldn't not hear, beyond your door, the sounds of the new day, the drawer opening in your father's bureau, the bang of a pot, you couldn't not see, through your trembling lashes, the stripe of light on the bedroom wall. Boys shouted in the park, on a sunny tree-root he saw a cigar band, red and gold. One of these days he might find something to do in a cigar store, after all he still knew his tobacco, you never forgot a thing like that. But not just yet. Boats moved on the river, somewhere a car horn sounded, on the path a piece of broken glass glowed in a patch of sun as if at any second it would burst into flame. Everything stood out sharply: the red stem of a green leaf, horse clops and the distant clatter of a pneumatic drill, a smell of riverwater and asphalt. Martin felt hungry: chops and beer in a little he remembered on Columbus Avenue. But not yet. For the time being he would just walk along, keeping a little out of the way of things, admiring the view. It was a warm day. He was in no hurry."
— 3 likes
"Martin thought of the iron El trestles winding and stretching across the city, of department store windows and hotel lobbies, of electric elevators and street-car ads, of the city pressing its way north on both sides of the great park, of dynamos and electric lights, of ten-story hotels, of the old iron tower near the depot at West Brighton with its two steam-driven elevators rising and falling in the sky--and in his blood he felt a surge of restlessness, as if he were a steam train spewing fiery coal smoke into the black night sky as he roared along a trembling El track, high above the dark storefronts, the gaslit saloons, the red-lit doorways, the cheap beer dives, the dance halls, the gambling joints, the face in the doorway, the sudden cry in the night."
— 3 likes
More quotes…