Goodreads helps you keep track of books you want to read.
Start by marking "Humiliated and Insulted" as Want to Read:
Humiliated and Insulted
Oscar Wilde claimed that Humiliated and Insulted is not "at all inferior to the other great masterpieces" and Friedrich Nietzsche is said to have wept over it. Its construction is that of an intricate detective novel, and the reader is plunged into a world of moral degradation, childhood trauma and, above all, unrequited love and irreconcilable relationships. At the centre
...more
Published December 13th 2018 by Alma Classics (first published 1861)
Fyodor Mikhailovich Dostoevsky was born in Moscow in 1821. His debut, the epistolary novella Poor Folk (1846), made his name. In 1849 he was arrested for involvement with the politically subversive 'Petrashevsky circle' and until 1854 he lived in a convict prison in Omsk, Siberia. From this experience came The House of the Dead (1860-2). In 1860 he began the journal Vremya (Time). Already married,
...more
Related Articles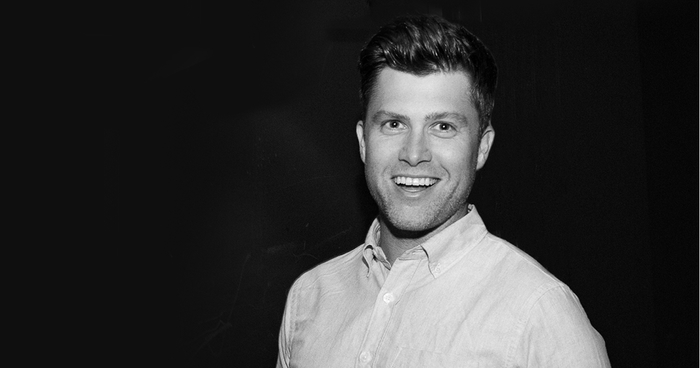 You might know comedian Colin Jost from his work as the co-anchor of Saturday Night Live's Weekend Update, or perhaps you know him as Scarlett...
"If you want to be respected by others, the great thing is to respect yourself. Only by that, only by self-respect will you compel others to respect you."
— 742 likes
"هل تعلم؟ ما من شئ أمتع للإنسان من أن يعيش في صخبة حمقى، ومن أن يعزف على أوتارهم: إنه يستفيد من ذلك! لا تأخذ عليَّ أنني أقيم وزناً لأراء المجتمع، وإنني أحرص على بعض المواضعات، وأنني أنشد الاعتبار والجاه. أنا أعرف أنني أعيش في مجتمع تافه .. ولكنني حتى الأن أتحمس له، وأنعق مع الناعقين؛ إنني أتظاهر بالدفاع عنه دفاعاً حاراً، ومع ذلك فمن الممكن، إذا اقتضى الأمر، أن أهجره أول من يهجره. إنني أعرف جميع أفكارهم الجديدة، رغم أنني لم أحفل بها يوماً. وعلام أحفل بها؟ إنني لم أشعر يوماً بعذاب الضمير. إنني أقبل كل شئ، متى كان لي فيه نفع. وأمثالي كثيرون، ونحن جميعاً في أحسن حال حقاً. يمكن أن يفنى كل شئ على الأرض، وأن نظل نحن وحدنا لا نفنى أبداً. إننا نوجد منذ وُجِدَ الوجود .. قد يغرق الكون كله، ونبقى نحن نطفو على وجه الماء، نطفو إلى الأبد. أنظر، بهذه المناسبة، كم تطول حياة أمثالنا. إننا نعمر كثيراً، ألم يلفت نظرك ذلك؟ إننا نعيش حتى الثمانين، حتى التسعين. فالطبيعة نفسها تحمينا إذن .. هه هه .. أريد أن أبلغ التسعين حتماً، أنا لا أحب الموت. سحقاً للفلسفة. فلنشرب، يا عزيزي. كنا نتحدث عن البنات الجميلات لماذا تقوم؟"
— 112 likes
More quotes…