Goodreads helps you keep track of books you want to read.
Start by marking "How Nonviolence Protects the State" as Want to Read:
How Nonviolence Protects the State
Since the civil rights era, the doctrine of nonviolence has enjoyed near-universal acceptance by the US Left. Today protest is often shaped by cooperation with state authorities-even organizers of rallies against police brutality apply for police permits, and anti-imperialists usually stop short of supporting self-defense and armed resistance. How Nonviolence Protects the
...more
Published July 1st 2018 by Detritus Books (first published 2007)
News & Interviews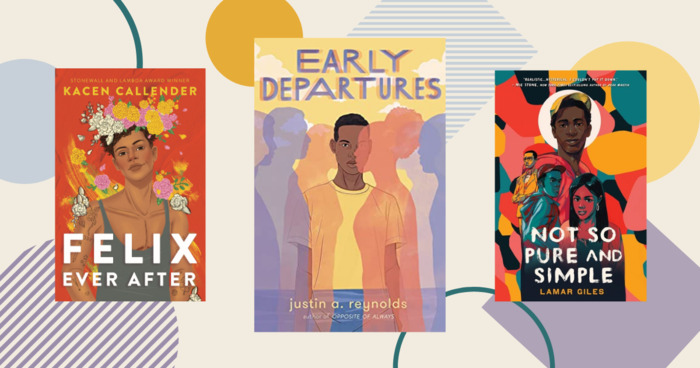 Justin A. Reynolds burst onto the YA scene last year with his debut book Opposite of Always, a heartfelt novel about love and friendship...
"At first glance, a militant conception of revolution seems more impractical than a nonviolent conception, but this is because it is realistic. People need to understand that capitalism, the state, white supremacy, imperialism, and patriarchy all constitute a war against the people of this planet. And revolution is an intensification of that war. We cannot liberate ourselves and create the worlds we want to live in if we think of fundamental social change as shining a light in the darkness, winning hearts and minds, speaking truth to power, bearing witness, capturing people's attention, or any other passive parade. Millions of people die every year on this planet for no better reason than a lack of clean drinking water. Because the governments and corporations that have usurped control of the commons have not found a way to profit from those people's lives, they let them die. Millions of people die every year because a few corporations and their allied governments do not want to allow the production of generic AIDS drugs and other medicine. Do you think the institutions and the elite individuals who hold the power of life or death over millions give a fuck about our protests? They have declared war on us, and we need to take it back to them. Not because we are angry (though we should be), not to get revenge, and not because we are acting impulsively, but because we have weighed the possibility of freedom against the certainty of shame from living under whatever form of domination we are faced with in our particular corner of the globe; because we realize that some people are already fighting, often alone, for their liberation, and that they have a right to and we should support them; and because we understand that the overlapping prisons that entomb our world have by now been so cleverly constructed that the only way to free ourselves is to fight and destroy these prisons and defeat the jailers by whatever means necessary."
— 3 likes
"Nonviolence is an inherently privileged position in the modern context. Besides the fact that the typical pacifist is quite clearly white and middle class, pacifism as an ideology comes from a privileged context. It ignores that violence is already here; that violence is an unavoidable, structurally integral part of the current social hierarchy; and that it is people of color who are most affected by that violence. Pacifism assumes that white people who grew up in the suburbs with all their basic needs met can counsel oppressed people, many of whom are people of color, to suffer patiently under an inconceivably greater violence, until such time as the Great White Father is swayed by the movement's demands or the pacifists achieve that legendary "critical mass."
— 2 likes
More quotes…