Goodreads helps you keep track of books you want to read.
Start by marking "The Boyfriend League" as Want to Read:
The Boyfriend League
From the author of Labor of Love and The Boyfriend Project comes another beach-perfect novel of fun, friendship, and the boys of summer, great for fans of Stephanie Perkins, Lauren Barnholdt and Susane Colasanti.

Danis a tomboy, totally useless when it comes to romance. But this summer she and her best friend have a foolproof plan to change all that. Both of their families
...more
Published June 26th 2007 by HarperTeen
aka Jade Parker and also writes with her son as J.A. London
(also writes romance under Lorraine Heath)

Rachel Hawthorne, who also writes as Lorraine Heath and Jade Parker, is the daughter of a British beauty (her mother won second place in a beauty contest sponsored by Max Factor® during which she received a kiss from Caesar Romero-who played the Joker on the old Batman TV series) and a Texan who
...more
Related Articles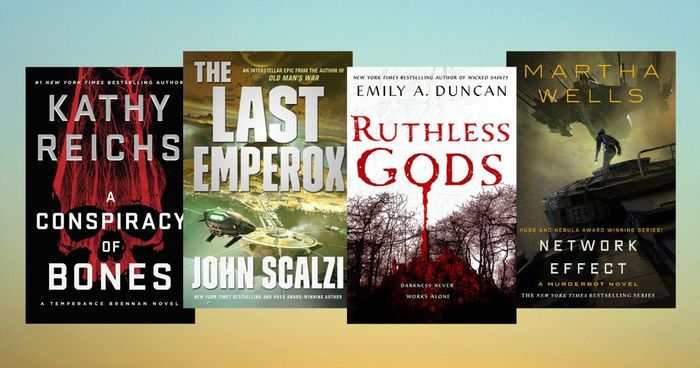 Flowers, birds, and sunshine all return in the spring, and so do many of our favorite book series with their next installments. Some of this sea...
"I leaned my head back. "I look worse than I did the night you met me."
"I thought you looked fine."
I rolled my head to the side, so I could see him. Hoping the shadows made it so he couldn't see me. "What are you talking about? I looked like a Cirque du Soleil performer."
"What are you talking about?"
"The black dots around my eyes?"
He shook his head. "I'm lost."
"You were staring--"
"Oh, yeah." He gazed through the windshield. "Sorry about that. I've just never seen eyes as green as yours. I was trying to figure out if you wore contacts."
"You were looking at my eyes?"
"Yeah."
"Not the makeup?"
He turned his attention back to me. "I didn't realize you were wearing any. That night, anyway. Tonight it's pretty obvious."
"Oh." Didn't I feel silly? "I thought--" I shook my head. "Never mind." On second thought...
"You don't like all the makeup?"
"I just don't think you need it. I mean, you look pretty without it."
Oh, really? That was totally unexpected."
— 7 likes
"I'm sorry. I know how much players have to focus, and I know not to be a distraction. I just got caught up in the moment, in the great game, in your terrific pitching."

But I felt a need to explain more.

"Look, Jason, I love baseball. I love the crack of the bat hitting the ball. I love the seventh-inning stretch and singing 'Take Me Out to the Ball Game.' I love eating hot dogs and standing for the singing of the national anthem. I love doing the wave. I love Kiss Cam. I love that the game isn't over until it's over.

"I love the thrill of a home run and the disappointment of an out at first. I love the way a batter stands at the plate and the catcher readies himself to receive the pitch. I love watching the pitcher windup. I love sitting in the stands and feeling like I'm part of the game.

"And tonight, watching you pitch, I forgot that I'm only a small part—the spectator. Watching you, I felt like I was in the game, out on that field with you. You're out there on the mound, living a dream that so few people ever experience.

"I'm sorry, sorry that tonight I ruined the moment for you."

He was staring at me intently. I'd just bared my soul. Why didn't he speak? What could he possibly be thinking?

My nerves stretched taut.

"Say something," I demanded.

"There's nothing else to say," he said in that quiet way he had.

Then he lowered his head and kissed me."
— 4 likes
More quotes…