Goodreads helps you keep track of books you want to read.
Start by marking "We Cast a Shadow" as Want to Read:
We Cast a Shadow
A bold, provocative debut for fans of Get Out and Paul Beatty's The Sellout , about a father who will do anything to protect his son--even if it means turning him white.

How far would you go to protect your child?

Our narrator faces an impossible decision. Like any father, he just wants the best for his son Nigel, a biracial boy whose black bir
...more
Published January 29th 2019 by One World
Articles featuring this book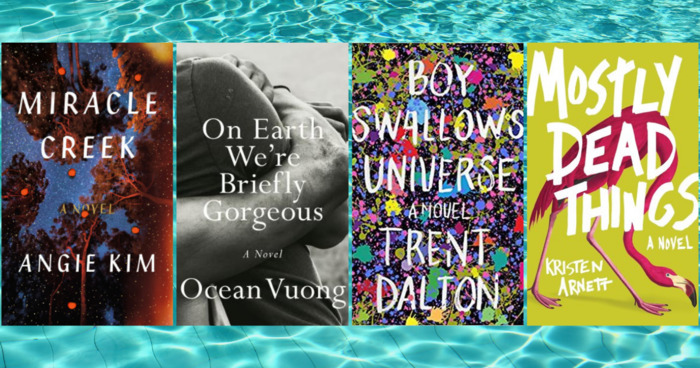 This year is proving to be an amazing time to discover debut authors. Across genres, readers have found and championed work by...
"Yes, the Founders had meant that all men were created equal, but they failed to include an index of defined terms. Ever since they drafted that screed, no one wanted to admit that Washington, Jefferson, and the rest of those guys meant only to protect the rights of white, landowning men. Through sloppy copyediting, our illustrious forefathers set off the human rights skirmishes that would beset the nation all the way to the present. If any of the seventy-plus delegates at the Constitutional Convention could have bothered to bring along a gray-wigged man of letters or even a lowly print shop owner, the document would have been clearer, so generations of people wouldn't have spent their lives dreaming of rights they were never meant to have, wrongheadedly attending protests, getting beaten or killed."
— 3 likes
"felt guilty, of course, but for the love of Meadowlark Lemon, did the world really need another child of the diaspora with highly developed ball skills? The answer was in the question, and I made all indirect efforts to discourage his growing love of sports. America could cheer someone else's brown boy down a field and, after he'd wrecked body and mind, into an early grave."
— 1 likes
More quotes…