Goodreads helps you keep track of books you want to read.
Start by marking "The Tower of Fear" as Want to Read:
The Tower of Fear
The City of Qushmarrah is uneasy under the rule of the Herodians —short, balding men whose armies would never have conquered the city had not the great and evil wizard Narkar been killed and sealed in his citadel; had not the savage nomad Datars turned coat and sided with the invaders; had not some traitor opened the fortress to them.
Not many would welcome the return of th
...more
Published June 15th 1991 by Tor Books (first published August 1989)
Glen Cook was born in New York City, lived in southern Indiana as a small child, then grew up in Northern California. After high school he served in the U.S. Navy and attended the University of Missouri. He worked for General Motors for 33 years, retiring some years ago. He started writing short stories in 7th grade, had several published in a high school literary magazine. He began writing with m
...more
Related Articles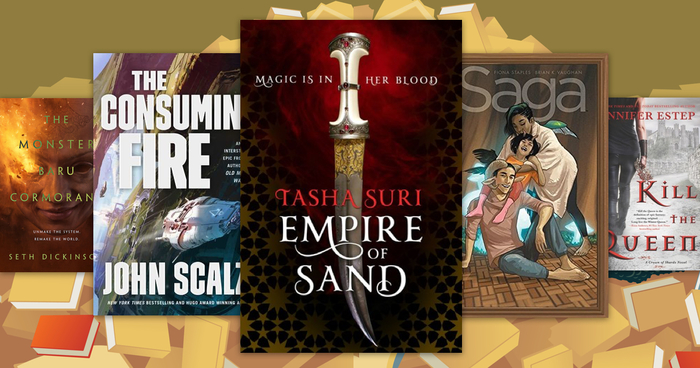 Here there be dragons, superheroes, aliens, and warlords. In the coming months, readers will get to return to Westeros and the All Souls...