Goodreads helps you keep track of books you want to read.
Start by marking "The New Me" as Want to Read:
The New Me
A biting satire of the false promise of reinvention, by a National Book Foundation 5 Under 35 honoree and Granta Best Young American Novelist
I'm still trying to make the dream possible: still might finish my cleaning project, still might sign up for that yoga class, still might, still might. I step into the shower and almost faint, an image of taking the day by the throat
...more
Published March 5th 2019 by Penguin Books
here you can find a pretty lazy selection of a few books i've read. still haven't gotten around to the pillowman.
Related Articles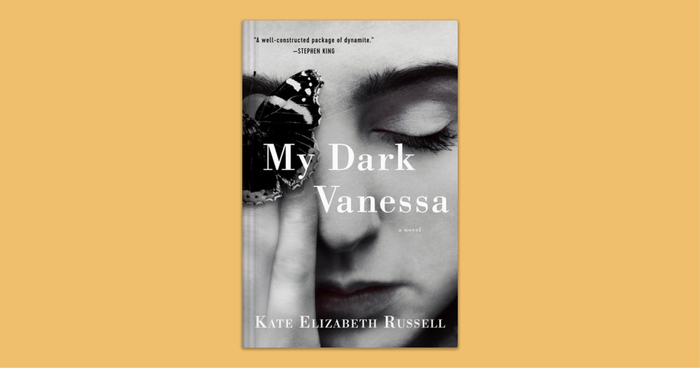 In 2017, Vanessa Wye is confronted by a woman she does not know, asking Vanessa to join her in coming forward with allegations of inappropriate sex...
"You can't ask someone to help you without letting them know you're different than advertised, that you've been thinking and feeling strange things this whole time. That you're uglier, weaker, more annoying, more basic, less interesting than promised. Without letting on that your feelings are easily hurt, and that you are boring, just like everyone else."
— 10 likes
"I laughed when she said "utilize" and she said "what?" and I said "just utilize, it's a meaningless word" and then she tried to tell me that it "communicated" something different from the word "use" and the way she looked at me, chuckling, glancing over at James like "oh, how sweet, it tried to talk," made me so mad that I might have said, maybe, something along the lines of "yeah, it communicates something, it's a real first-gen-college-grad kind of word, like your parents are small-town conservative Christians who didn't have any books in the house, and you're self-conscious about your upbringing so you want to stand out by using elitist intellectual language, but you don't actually know any long words, so you just truss up the word 'use' for no fucking reason other than to try to make people feel like you're the one with the big mental dick, even though 'utilize' is basically just administrative jargon and completely déclassé to them that knows."
— 8 likes
More quotes…