Goodreads helps you keep track of books you want to read.
Start by marking "Texting Prince Charming" as Want to Read:
Texting Prince Charming
After a tragic accident leaves Shelby Ryan permanently injured, she gives up all hope in happily-ever-afters. Shelby puts on a brave face while hiding her pain, but once she returns to school, everything changes. She starts receiving anonymous corny messages from a mysterious Prince Charming, and her nemesis, basketball star and bad boy, Sebastian, shows sudden interest in
...more
Published May 29th 2018 by Omnific Publishing
Patty Carothers and Amy Brewer are hometown Missouri friends who share a passion for reading, writing, and raising children. With six teenagers between them, they are steeped in a world of angst and drama. They have focused their teen expertise into writing with authentic teen voice. They currently are working on the Texting Prince Charming series. They love to write stories about teens who overco
...more
Related Articles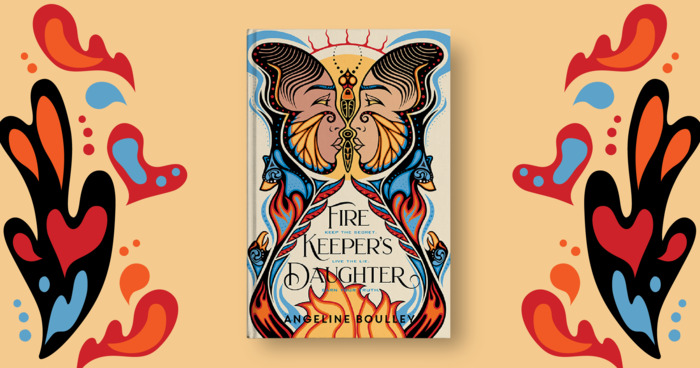 Angeline Boulley set out over a decade ago to write the story she wanted to read as a young Ojibwe teenager. The result is Firekeeper's Daughter,...
"An upbeat song played over the loudspeaker, and everyone's attention focused on the Jumbotron above the basketball court.
"It's time for the Bulls' Kiss Cam. So, pucker up for your sweetie and kiss them."
The camera found an older couple in their fifties. The man pulled his wife, I assumed, in for a quick peck on the lips.
"Aww. That is so sweet," Trina said. She proceeded to yank poor Owen to his seat in case the spotlight landed on them. She'd do just about anything to get on television, even if it meant not kissing Owen tonight to do so.
"That is so staged," I said and sneaked a quick peek at my phone, seeing if he messaged me back. He didn't.
"Really?" she countered and slapped my arm. Once I glanced her way, she pointed towards the large screen looming above.
On the screen was Sebastian and me as the camera had just so happened to find us. It stayed there zooming closer. And closer. And closer.
"Come on," the announcer called out, prodding us. "Just one kiss won't hurt."
He had no idea what he was asking. A kiss would initiate feelings I couldn't avoid any longer.
I momentarily forgot how to breathe as the song, "Kiss the Girl" from the Little Mermaid hummed at my lips. Not the best choice, but still. Everything became much worse once my giant moved into view, smiling my favorite smile.
Sebastian inched closer; eyebrow cocked to dare me."No pressure or anything."
I was quiet for a moment before whispering, "Game on, buddy."
My eyes closed a few heartbeats shy of Sebastian's lips meeting mine. His hands rose, cupping my cheeks to keep me from pulling away. Like that was going to happen.
Sebastian's mouth moved against mine, and I conceded, kissing him in return. He tasted sweet and minty, like the home I'd been missing. The kiss turned from soft and tame to fierce and wantingas if neither of us could get enough.
And already, I considered myself a goner.
Everything became a haze. My heart thumped so wildly against my chest, I swore Sebastian could hear. The crowd surrounding us was whistling and cheering us on, and it only kept gaining momentum as the moments passed. The noise quickly faded until it was as if we were the only two people in the room. We could have been the only two people on earth.
"Okay, guys." Trina tapped my shoulder, garnering my attention. "Camera has moved on now."
That was our cue to separate, and I slowly drew away from Sebastian.
He, in turn, slipped his hand to the back of my neck, holding me here. "Don't," he sighed against my lips.
I didn't budge another inch. I didn't want to. Sebastian rewarded me by deepening the kiss. Dear God. There were sparks. My stomach flipped. My toes curled. My body warmed. Every single inch of me only wanted one thing and one thing only.
If this continued for too much longer, it was easy to guess my new favorite hobby: Kissing Sebastian Freaking Birch.
Needing some air, I pressed my palm flat against his chest. This time he released me as we both were breathless.
Sebastian's eyes carefully studied me. He kept staring as if he could read my heart, my mind. And for those brief few seconds, I honestly didn't believe there were any secrets between us. His gaze shifted as he gauged what to do next, and I had no freaking idea where we went from here. We'd done it now. We crossed that line, and there was no way of ever going back."
— 1 likes
More quotes…