Goodreads helps you keep track of books you want to read.
Start by marking "Interior States: Essays" as Want to Read:
Interior States: Essays
"Meghan O'Gieblyn's deep and searching essays are written with a precise sort of skepticism and a slight ache in the heart. A first-rate and riveting collection."
--Lorrie Moore

A fresh, acute, and even profound collection that centers around two core (and related) issues of American identity: faith, in general and the specific forms Christianity takes in particular; and t
...more
Published October 9th 2018 by Anchor Books
Related Articles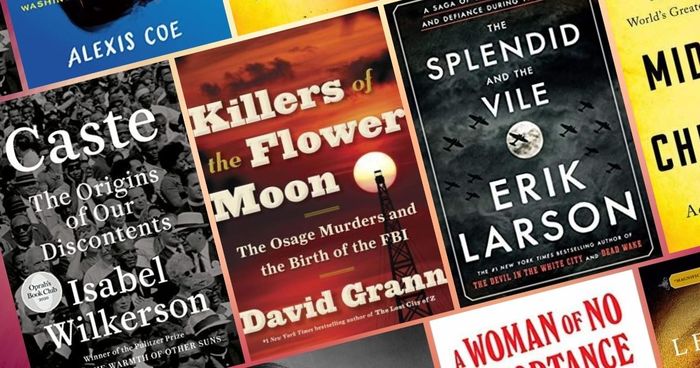 There is nothing like reading a history or biography book and being so completely transported to another time and place that you find...
"Many of our friends who grew up here now live in Brooklyn, where they are at work on "book-length narratives." Another contingent has moved to the Bay Area and made a fortune there. Every year or so, these west-coasters travel back to Michigan and call us up for dinner or drinks, occasions they use to educate us on the inner workings of the tech industry. They refer to the companies they work for in the first person plural, a habit I have yet to acculturate to. Occasionally they lapse into the utopian, speaking of robotics ordinances and brain-computer interfaces and the mystical, labyrinthine channels of capital, conveying it all with the fervency of pioneers on a civilizing mission. Being lectured quickly becomes dull, and so my husband and I, to amuse ourselves, will sometimes play the rube. "So what, exactly, is a venture capitalist?" we'll say. Or: "Gosh, it sounds like science fiction." I suppose we could tell them the truth—that nothing they're proclaiming is news; that the boom and bustle of the coastal cities, like the smoke from those California wildfires, liberally wafts over the rest of the country. But that seems a bit rude. We are, after all, Midwesterners.

Here, work is work and money is money, and nobody speaks of these things as though they were spiritual movements or expressions of one's identity."
— 0 likes
"Over time, I came to dread the parties and potlucks. Most of the people we knew had spent time on the coasts, or had come from there, or were frequently traveling from one to the other, and the conversation was always about what was happening elsewhere: what people were listening to in Williams-burg, or what everyone was wearing at Coachella. A sizeable portion of the evening was devoted to the plots of premium TV dramas. Occasionally there were long arguments about actual ideas, but they always crumbled into semantics. What do you mean by duty? someone would say. Or: It all depends on your definition of morality. At the end of these nights, I would get into the car with the first throb of a migraine, saying that we didn't have any business discussing anything until we could, all of us, articulate a coherent ideology. It seemed to me then that we suffered from the fundamental delusion that we had elevated ourselves above the rubble of hinterland ignorance—that fair-trade coffee and Orange You Glad It's Vegan? cake had somehow redeemed us of our sins."
— 0 likes
More quotes…