Goodreads helps you keep track of books you want to read.
Start by marking "A Frozen Woman" as Want to Read:
A Frozen Woman
A Frozen Woman charts Ernaux's teenage awakening, and then the parallel progression of her desire to be desirable and her ambition to fulfill herself in her chosen profession - with the inevitable conflict between the two. And then she is thirty years old, a teacher married to an executive, mother of two infant sons. She looks after their nice apartment, raises her childre
...more
Published October 8th 1996 by Seven Stories Press (first published 1981)
Annie Ernaux is a French writer.

She won the Prix Renaudot in 1984 for her book La Place, an autobiographical narrative focusing on her relationship with her father and her experiences growing up in a small town in France, and her subsequent process of moving into adulthood and away from her parents' place of origin.
...more
News & Interviews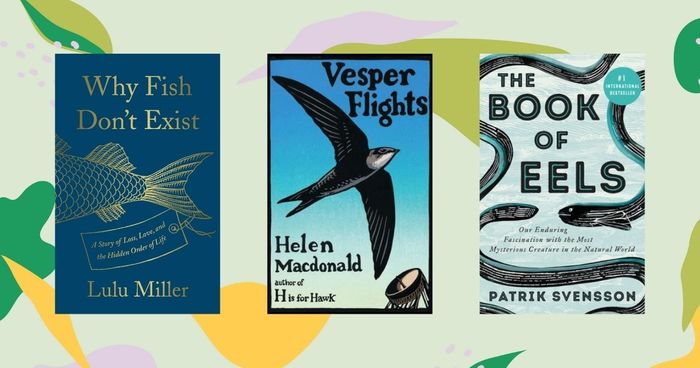 Nature, in Her infinite awesomeness, can provide solace even when you're stuck in the house. As a matter of fact, the numbers suggest that...
"Poétise, poétise, fais-toi le grand cinéma de la liberté passée. Vrai que j'aimais ma vie, que je voyais l'avenir sans désespoir. Et je ne m'ennuyais pas. J'en ai réellement prononcé des propos désabusés sur le mariage, le soir dans ma chambre, avec les copines étudiantes, une connerie, la mort, rien qu'à voir la trombine des couples mariés au restau, ils bouffent l'un en face de l'autre sans parler, momifiés. Quand Hélène, licence de philo, concluait que c'était tout de même un mal nécessaire, pour avoir des enfants, je pensais qu'elle avait de drôles d'idées, des arguments saugrenus. Moi je n'imaginais jamais la maternité avec ou sans mariage. Je m'irritais aussi quand presque toutes se vantaient de savoir bien coudre, repasser sans faux plis, heureuses de ne pas être seulement intellectuelles, ma fierté devant une mousse au chocolat réussie avait disparu en même temps que Brigitte, la leur m'horripilait. Oui, je vivais de la même manière qu'un garçon de mon âge, étudiant qui se débrouille avec l'argent de l'État, l'aide modeste des parents, le baby-sitting et les enquêtes, va au cinéma, lit, danse, et bosse pour avoir ses examens, juge le mariage une idée bouffonne."
— 4 likes
"Mais les signes de ce qui m'attendait réellement, je les ai tous négligés. Je travaille mon diplôme sur le surréalisme à la bibliothèque de Rouen, je sors, je traverse le square Verdrel, il fait doux, les cygnes du bassin ont reparu, et d'un seul coup j'ai conscience que je suis en train de vivre peut-être mes dernières semaines de fille seule, libre d'aller où je veux, de ne pas manger ce midi, de travailler dans ma chambre sans être dérangée. Je vais perdre définitivement la solitude. Peut-on s'isoler facilement dans un petit meublé, à deux. Et il voudra manger ses deux repas par jour. Toutes sortes d'images me traversent. Une vie pas drôle finalement. Mais je refoule, j'ai honte, ce sont des idées de fille unique, égocentrique, soucieuse de sa petite personne, mal élevée au fond. Un jour, il a du travail, il est fatigué, si on mangeait dans la chambre au lieu d'aller au restau. Six heures du soir cours Victor-Hugo, des femmes se précipitent aux Docks, en face du Montaigne, prennent ci et ça sans hésitation, comme si elles avaient dans la tête toute la programmation du repas de ce soir, de demain peut-être, pour quatre personnes ou plus aux goûts différents. Comment font-elles ? [...] Je n'y arriverai jamais. Je n'en veux pas de cette vie rythmée par les achats, la cuisine. Pourquoi n'est-il pas venu avec moi au supermarché. J'ai fini par acheter des quiches lorraines, du fromage, des poires. Il était en train d'écouter de la musique. Il a tout déballé avec un plaisir de gamin. Les poires étaient blettes au coeur, "tu t'es fait entuber". Je le hais. Je ne me marierai pas. Le lendemain, nous sommes retournés au restau universitaire, j'ai oublié. Toutes les craintes, les pressentiments, je les ai étouffés. Sublimés. D'accord, quand on vivra ensemble, je n'aurai plus autant de liberté, de loisirs, il y aura des courses, de la cuisine, du ménage, un peu. Et alors, tu renâcles petit cheval tu n'es pas courageuse, des tas de filles réussissent à tout "concilier", sourire aux lèvres, n'en font pas un drame comme toi. Au contraire, elles existent vraiment. Je me persuade qu'en me mariant je serai libérée de ce moi qui tourne en rond, se pose des questions, un moi inutile. Que j'atteindrai l'équilibre. L'homme, l'épaule solide, anti-métaphysique, dissipateur d'idées tourmentantes, qu'elle se marie donc ça la calmera, tes boutons même disparaîtront, je ris forcément, obscurément j'y crois. Mariage, "accomplissement", je marche. Quelquefois je songe qu'il est égoïste et qu'il ne s'intéresse guère à ce que je fais, moi je lis ses livres de sociologie, jamais il n'ouvre les miens, Breton ou Aragon. Alors la sagesse des femmes vient à mon secours : "Tous les hommes sont égoïstes." Mais aussi les principes moraux : "Accepter l'autre dans son altérité", tous les langages peuvent se rejoindre quand on veut."
— 2 likes
More quotes…