Goodreads helps you keep track of books you want to read.
Start by marking "Sick Kids in Love" as Want to Read:
Sick Kids in Love
Isabel has one rule: no dating.
It's easier--
It's safer--
It's better--
--for the other person.
She's got issues. She's got secrets. She's got rheumatoid arthritis.
But then she meets another sick kid.
He's got a chronic illness Isabel's never heard of, something she can't even pronounce. He understands what it means to be sick. He understands her more than her healthy friends.
...more
Published November 5th 2019 by Entangled: Teen
Hannah Moskowitz wrote her first story, about a kitten named Lilly on the run from cat hunters, for a contest when she was seven years old. It was disqualified for violence. Her first book, BREAK, was on the ALA's 2010 list of Popular Paperbacks for Young Adults, and in 2013, GONE, GONE, GONE received a Stonewall Honor. 2015's NOT OTHERWISE SPECIFIED was named the YA Bisexual Book of the Year. She
...more
Related Articles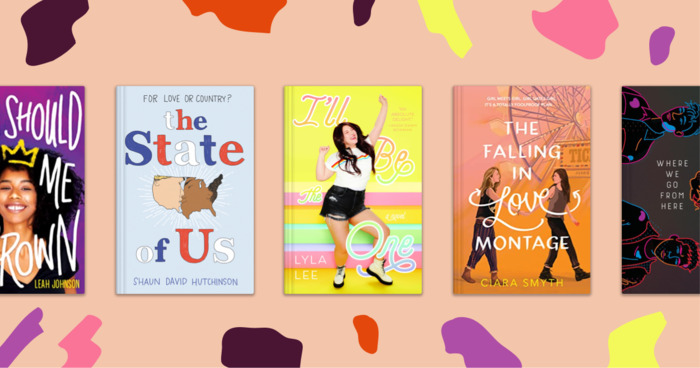 If you like books about queer kids falling in love and having adventures, you're in for quite the treat this month. June brings a great...
"God, I'm tired. You know what will be fun?" "What?" "When we can stop pretending that we're interesting people who go out and do things and instead we can hang out and just do nothing."
— 5 likes
"You stop noticing pain, is the thing.
You notice it when it's really bad, or when it's different, but… on the rare occasion someone asks me what it's like to live with RA, I don't ever know what to say. They ask me if its painful, and I say yes because I know intellectually it must be, because the idea of doing some of the things that other people do without thinking fills me with dread and panic, but I always think about it mechanically. I can't do x. I don't want to do y. I don't continue the thought into I can't do that because it would hurt. I don't want to do that because then I would be in pain.
You can't live like that. There's only so much you can carry quietly by yourself, so you turn an illness into a list of rules instead of a list of symptoms, and you take pills that don't help, and you do stretches, and you think instead of feeling. You think."
— 4 likes
More quotes…