Goodreads helps you keep track of books you want to read.
Start by marking "The Secret Orphan" as Want to Read:
The Secret Orphan
Keep her secret

Keep her safe

On the 14th November 1940, Hitler's bombs rain down on Coventry. From the rubble of a bombed-out family home, a young girl is saved … but at what cost?

This is a stunning and memorable page-turner of love, loss and resilience for fans of Orphan Train and The Secret Wife

As the Nazis' relentless bombs fall during the Blitz of Coventry, six-year-ol
...more
Published December 18th 2018 by One More Chapter (first published November 9th 2018)
Related Articles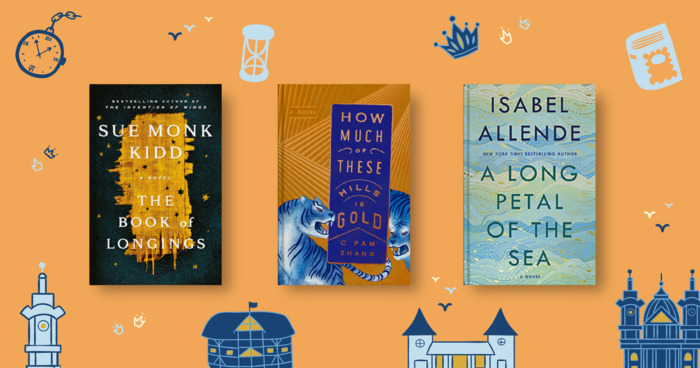 Let's face it, 2020 is making us long for other timelines. Luckily, these 32 novels are ready to sweep you away to vastly different eras and...
"A scared Susie looked back at them and burst into tears. 'Oh my god,' Ron said. 'Ron. Go back to work. I'll look after her. When you've finished, come and see us. It will be all right if you do the honourable thing. Understand?' 'I mean, I um, I …' Ron stammered out his words, his neck flushed with embarrassment. 'Ron. Do as I say. I'll deal with this. Just as you and Jackson have helped me out,' Elenor said and hinted she knew his involvement with Fritz. Ron pulled Susie to his side. 'I'll come back. I'll stand by you. I promise.' Susie gave him a smile and Elenor guided her back to the farm. 'It will be fine, Susie. I'm here for you, and Ron is a good man. He'll be true to his word. We'll speak with your parents together. Don't be afraid.' 'I wanted to keep it a secret, but I can't do it alone,' Susie whispered. 'Secrets make heavy burdens, Susie. We'll let this one out. You can stay living here if you want.' Elenor's head was spinning with the events of the past three weeks. A wedding and a baby might be just the distraction she needed. One thing she was sure of, life was never boring at Tre Lodhen. Chapter 48 'A double wedding?' What a wonderful idea,' Elenor said. Dottie and Susie stood holding hands in front of her and both looked radiant. Tom and Ron stood to one side discussing an unexploded bomb on one of the beaches. Telling Susie's parents about the baby wasn't as hard as Ron and Susie had first thought, and after a few tears and a ticking off for Ron, another engagement was announced. Although she was excited by the happy news from both couples, Elenor still felt vulnerable. A paranoia had set in and no matter which way she turned she couldn't shake it off, and every day she wondered if it was the end for her and Rose. Susie behaved oddly around her since she and Ron announced their marriage, and she wondered if Ron had found out something about Fritz and told her. Subtle questions posed to Rose gave no clue that anything had changed for her. According to Rose school was a happy place, and all children treated her well – except for Freddie. Freddie poked his tongue out at her for being a girl, but he did it to all the girls. Elenor went to the calendar and realised it was 20th October, her mother's birthday. She wrote 'Dottie and Susie wedding' in the box marked the 30th. She stood a moment and watched rain drizzle down the windowpane. The bad weather had set in for the day. She saw the cows trudge their way into the barn followed"
— 0 likes
"George killed. London. No funeral to attend. Rose coping well. Will write soon. Victoria."
— 0 likes
More quotes…