Goodreads helps you keep track of books you want to read.
Start by marking "The Fall of Gondolin (Middle-Earth Universe)" as Want to Read: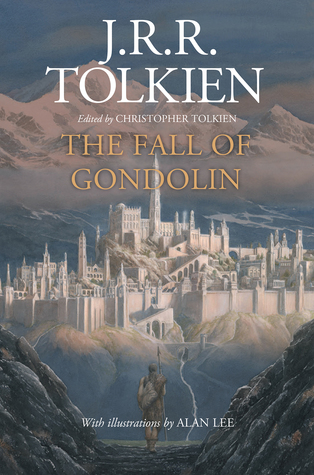 The Fall of Gondolin
In the Tale of The Fall of Gondolin are two of the greatest powers in the world. There is Morgoth of the uttermost evil, unseen in this story but ruling over a vast military power from his fortress of Angband. Deeply opposed to Morgoth is Ulmo, second in might only to Manwë, chief of the Valar: he is called the Lord of Waters, of all seas, lakes, and rivers under the sky.
...more
Published August 30th 2018 by Houghton Mifflin Harcourt
John Ronald Reuel Tolkien, CBE was an English writer, poet, WWI veteran (a First Lieutenant in the Lancashire Fusiliers, British Army), philologist, and university professor, best known as the author of the high fantasy classic works The Hobbit and The Lord of the Rings .

Tolkien was Rawlinson and Bosworth Professor of Anglo-Saxon at Oxford from 1925 to 1945, and Merton Professor of English lang
...more
Other books in the series
"For heart that is pitiless counteth not the power that pity hath, of which stern anger may be forged and a lightning kindled before which mountains fall."
— 3 likes
More quotes…