Goodreads helps you keep track of books you want to read.
Start by marking "City of Devils: A Shanghai Noir" as Want to Read:
City of Devils: A Shanghai Noir
'A fascinating tale of life and death in a city on the brink of all-out war' Time, on Midnight in Peking
'He resurrects a period that was filled with glitter as well as evil, but was never, as readers will appreciate, known for being dull' Economist , on Midnight in Peking
1930s Shanghai could give Chicago a run for its money. In
...more
Kindle Edition
,
288 pages
Published June 28th 2018 by riverrun (first published May 14th 2018)
Paul French is the Chief China Representative of Access Asia, a market research and business intelligence company specialising in China and North Asia's economics and markets. He was educated in London and at the University of Glasgow. He is the co-author of One Billion Shoppers - Accessing Asia's Consuming Passions (1998) and author of Carl Crow - A Tough Old China Hand: The Life, Times, and Adve
...more
Articles featuring this book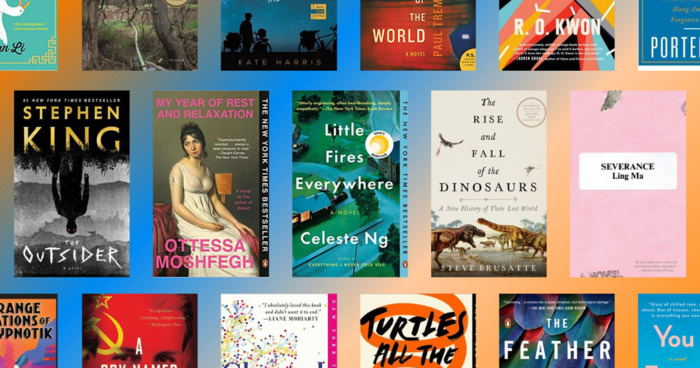 If we need a paperweight, we're grabbing a hardcover. Otherwise, we're big fans of paperbacks. They're the lighter, less expensive option—the...
"Little Nicky heads to the Badlands to see the show for himself. The Western Roads are outside his remit as a U.S. Treasury agent, but he knows the men he wants are its denizens. Standing on the corner of the Great Western and Edinburgh Roads, a sideshow, a carnival of the doped, the beaten, and the crazed. He walks round to the Avenue Haig strip and encounters the playground of Shanghai's crackpots, cranks, gondoos, and lunatics. He's accosted constantly: casino touts, hustling pimps, dope dealers; monkeys on chains, dancing dogs, kids turning tumbles, Chinese 'look see' boys offering to watch your car. Their numbers rise as the Japs turn the screws on Shanghai ever tighter. Half-crazy American missionaries try to sell him Bibles printed on rice paper—saving souls in the Badlands is one tough beat. The Chinese hawkers do no better with their porno cards of naked dyed blondes, Disney characters in lewd poses, and bare-arsed Chinese girls, all underage. Barkers for the strip shows and porno flicks up the alleyways guarantee genuine French celluloid of the filthiest kind. Beggars abound, near the dealers and bootleggers in the shadows, selling fake heroin pills and bootleg samogon Russian vodka, distilled in alleyways, that just might leave you blind. Off the Avenue Haig, Nicky, making sure of his gun in its shoulder holster, ventures up the side streets and narrow laneways that buzz with the purveyors of cure-all tonics, hawkers of appetite suppressants, male pick-me-ups promising endless virility. Everything is for sale—back-street abortions and unwanted baby girls alongside corn and callus removers, street barbers, and earwax pickers. The stalls of the letter writers for the illiterate are next to the sellers of pills to cure opium addiction. He sees desperate refugees offered spurious Nansen passports, dubious visas for neutral Macao, well-forged letters of transit for Brazil. He could have his fortune told twenty times over (gypsy tarot cards or Chinese bone chuckers? Your choice). He could eat his fill—grilled meat and rice stalls—or he could start a whole new life: end-of-the-worlders and Korean propagandists offer cheap land in Mongolia and Manchukuo."
— 1 likes
"Shanghai is a bastard son of a city, an offspring nobody wants until it has something worth taking."
— 0 likes
More quotes…