Goodreads helps you keep track of books you want to read.
Start by marking "1491: New Revelations of the Americas Before Columbus" as Want to Read:
1491: New Revelations of the Americas Before Columbus
In this groundbreaking work of science, history, and archaeology, Charles C. Mann radically alters our understanding of the Americas before the arrival of Columbus in 1492.

Contrary to what so many Americans learn in school, the pre-Columbian Indians were not sparsely settled in a pristine wilderness; rather, there were huge numbers of Indians who actively molded and influe
...more
Paperback
,
Second Vintage Books Edition, July 2011
,
563 pages
Published October 10th 2006 by Vintage (first published August 9th 2005)
Charles C. Mann is a correspondent for Science and The Atlantic Monthly, and has cowritten four previous books including Noah's Choice: The Future of Endangered Species and The Second Creation . A three-time National Magazine Award finalist, he has won awards from the American Bar Association, the Margaret Sanger Foundation, the American Institute of Physics, and the Alfred P. Sloan Foundation
...more
Articles featuring this book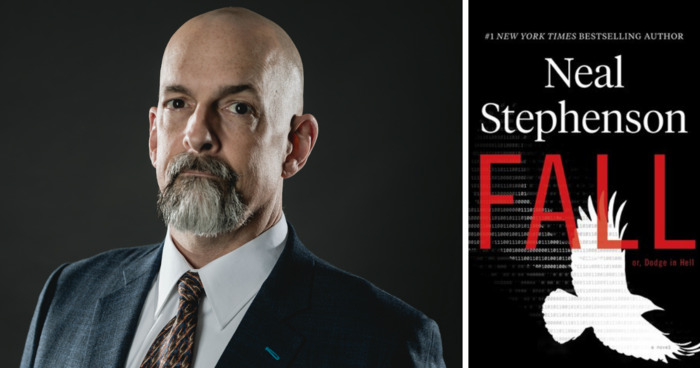 Neal Stephenson is the bestselling author of the novels Snow Crash, Cryptonomicon, Seveneves, Reamde, Anathem, The System of...
"In 1491 the Inka ruled the greatest empire on earth. Bigger than Ming Dynasty China, bigger than Ivan the Great's expanding Russia, bigger than Songhay in the Sahel or powerful Great Zimbabwe in the West Africa tablelands, bigger than the cresting Ottoman Empire, bigger than the Triple Alliance (as the Aztec empire is more precisely known), bigger by far than any European state, the Inka dominion extended over a staggering thirty-two degrees of latitude—as if a single power held sway from St. Petersburg to Cairo."
— 17 likes
"The Maya collapsed because they overshot the carrying capacity of their environment. They exhausted their resource base, began to die of starvation and thirst, and fled their cities en masse, leaving them as silent warnings of the perils of ecological hubris."
— 14 likes
More quotes…