Goodreads helps you keep track of books you want to read.
Start by marking "Power, Sex, Suicide: Mitochondria and the Meaning of Life" as Want to Read:
Power, Sex, Suicide: Mitochondria and the Meaning of Life
If it weren't for mitochondria, scientists argue, we'd all still be single-celled bacteria. Indeed, these tiny structures inside our cells are important beyond imagining. Without mitochondria, we would have no cell suicide, no sculpting of embryonic shape, no sexes, no menopause, no aging.

In this fascinating and thought-provoking book, Nick Lane brings together the latest
...more
Published December 1st 2006 by Oxford University Press, USA (first published October 13th 2005)
Dr Nick Lane is a British biochemist and writer. He was awarded the first Provost's Venture Research Prize in the Department of Genetics, Evolution and Environment at University College London, where he is now a Reader in Evolutionary Biochemistry. Dr Lane's research deals with evolutionary biochemistry and bioenergetics, focusing on the origin of life and the evolution of complex cells. Dr Lane w
...more
Related Articles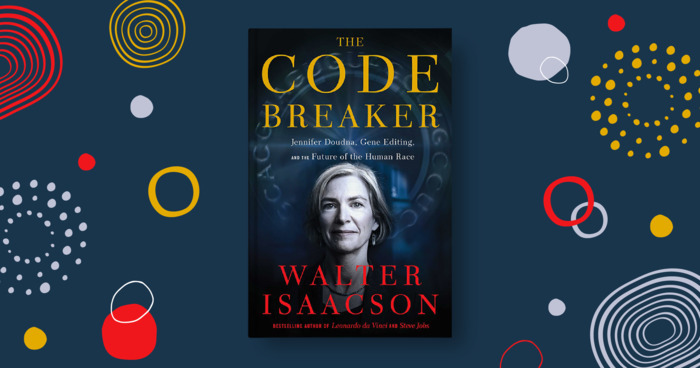 Walter Isaacson, it's safe to say, is not afraid of tackling the really big topics. In 2011, he wrote about our ubiquitous computer culture...
"Radical feminists and evolutionists agree that males are a serious cost to society."
— 5 likes
"To visualize this dance, the transparent components of the cell had to be coloured using a stain. As it happened, the stains that were best able to colour the chromosomes were acidic. Unfortunately, these stains tended to dissolve the mitochondria; their obsession with the nucleus meant that cytologists were simply dissolving the evidence. Other stains were ambivalent, colouring mitochondria only transiently, for the mitochondria themselves rendered the stain colourless. Their rather ghostly appearance and disappearance was scarcely conducive to firm belief. Finally Carl Benda demonstrated, in 1897, that mitochondria do have a corporeal existence in cells. He defined them as 'granules, rods, or filaments in the cytoplasm of nearly all cells … which are destroyed by acids or fat solvents.' His term, mitochondria (pronounced 'my-toe-con-dree-uh'), was derived from the Greek mitos, meaning thread, and chondrin, meaning small grain. Although his name alone stood the test of time, it was then but one among many. Mitochondria have revelled in more than thirty magnificently obscure names, including chondriosomes, chromidia, chondriokonts, eclectosomes, histomeres, microsomes, plastosomes, polioplasma, and vibrioden."
— 3 likes
More quotes…