Goodreads helps you keep track of books you want to read.
Start by marking "Astrid the Unstoppable" as Want to Read:
Astrid the Unstoppable
A modern classic in the making, this hilarious and heartwarming story explores the true meaning of family and friendship, and will delight fans of Pippi Longstocking.

Speed and self-confidence, that's Astrid Glimmerdal's motto. And her hair-raising escapades give her plenty of opportunity to practise both. Nicknamed "the little thunderbolt", Astrid loves to spend her days r
...more
Published November 13th 2018 by Candlewick Press (MA) (first published 2009)
Maria Parr is a writer and high-school teacher. Adventures with Waffles, her debut novel, has been translated into twenty languages and won several awards around the world. Maria Parr lives in Norway with her family.
Related Articles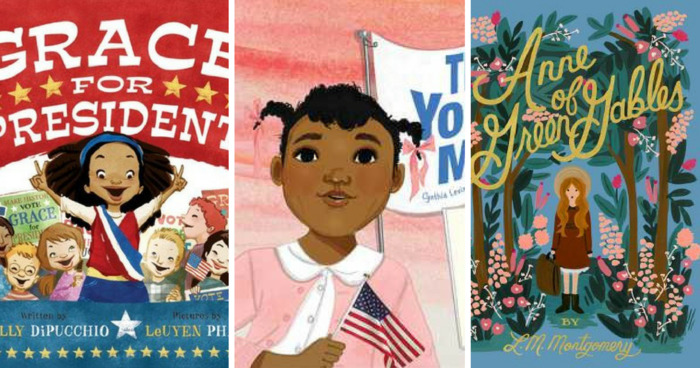 Children's books featuring bold and brave girls are both becoming easier for parents to find, and also cover a large range of ...
"Тоня верит, что Бог создал её тёток в хороший день.
- Создам-ка я сегодня сюрприз, - сказал Бог и создал тётку.
Он сделал её рыжей, веснушчатой и устроил так, чтобы она складывалась как гармошка, когда хохочет. Потом он напихал в неё много-много звуков. Он никогда ещё не делал таких шумных тётушек, часто думает Тоня. Потом Бог решил, что тётя будет любить всё хорошее, и всё, что быстро ходит, и всё, что высоко летает. Бог отошёл полюбоваться на готовую тётку, и она ему так понравилась, что он решил сделать ещё одну такую же. И к вечеру у него были две совершенно одинаковые тётушки. Оставался последний штрих, и Бог набрал пригоршню веснушек в банке с веснушками и усыпал ими тётушек, особенно коленки.
- Что за прелесть - веснушки на коленках,- восхитился Бог.
И стал думать, кому бы подарить тётушек, уж больно они шумные. Ну и в конце концов сунул их в живот к бабушке. У неё уже было четыре мальчика, которые как раз начали подрастать, так что она было готова ко всему. Бабушка назвала первую тётю Идун, а вторую тётю - Эйр, и считала их самыми красивыми на свете. Так она сама рассказывала Тоне. А Бог с неба присматривал за её тётками, как он вообще всегда присматривает за людьми. Но за этими приходилось смотреть особенно внимательно, больно уж они были горазды на разные выдумки.А когда тёткам исполнилось десять, Бог решил сделать им сюрприз.
- И вот - трам-там-там - родилась Тоня-Грохотоня с веснушками на коленках, - говорит гроза Глиммердала, когда рассказывает эту историю тёте Идун и тёте Эйр.
Бог придумал всё так здорово, что она сама не придумала бы лучше."
— 5 likes
"Тоня стоит перед больницей, опустив руки. Ветер треплет зажатые в кулаке двести крон.
- Моя жизнь лежит в руинах, - бормочет она, потому что так всегда причитает тётя Эйр, когда жизнь перестаёт её слушаться.
- Твои проблемы - это просто сопля в океане, - отвечает ей на это тётя Идун.
- Но сопля тоже лежит в руинах, - говорит тётя Эйр."
— 3 likes
More quotes…