Goodreads helps you keep track of books you want to read.
Start by marking "The Illuminated Rumi" as Want to Read:
The Illuminated Rumi
Rise up nimbly and go on your strange journey to the ocean of meanings...

In the mid-thirteenth century, in a dusty marketplace in Konya, Turkey, a city where Muslim, Christian, Hindu, and Buddhist travelers mingled, Jelaluddin Rumi, a popular philosopher and scholar, met Shams of Tabriz, a wandering dervish.  Their meeting forever altered the course of Rumi's life and infl
...more
Published October 13th 1997 by Harmony
Jalāl ad-Dīn Muhammad Rūmī - also known as Jalāl ad-Dīn Muhammad Balkhī, Mevlânâ/Mawlānā (مولانا, "our master"), Mevlevî/Mawlawī (مولوی, "my master") and more popularly simply as Rumi - was a 13th-century Persian poet, jurist, Islamic scholar, theologian and Sufi mystic who lived in Konya, a city of Ottoman Empire (Today's Turkey). His poems have been widely translated into many of the world's lan
...more
Related Articles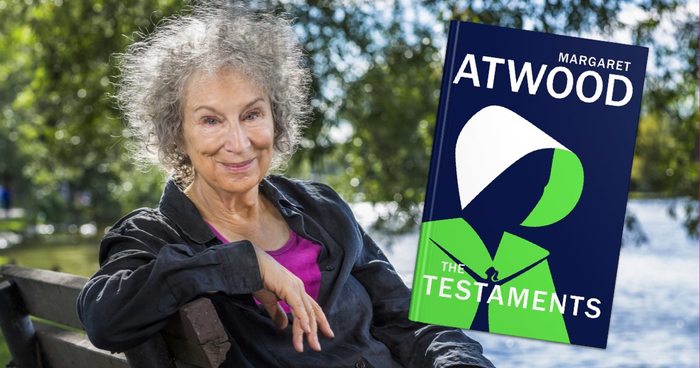 Thirty-four years after the publication of her dystopian classic, The Handmaid's Tale, Atwood returns to continue the story of Offred. We talked...
"The minute I heard my first love story,
I started looking for you, not knowing
how blind that was.
Lovers don't finally meet somewhere.
They're in each other all along."
— 4847 likes
"Fasting

By Mevlana Jelaluddin Rumi
(1207 - 1273)

English version by Coleman Barks



There's hidden sweetness in the stomach's emptiness.
We are lutes, no more, no less. If the soundbox
is stuffed full of anything, no music.
If the brain and belly are burning clean
with fasting, every moment a new song comes out of the fire.
The fog clears, and new energy makes you
run up the steps in front of you.
Be emptier and cry like reed instruments cry.
Emptier, write secrets with the reed pen.
When you're full of food and drink, Satan sits
where your spirit should, an ugly metal statue
in place of the Kaaba. When you fast,
good habits gather like friends who want to help.
Fasting is Solomon's ring. Don't give it
to some illusion and lose your power,
but even if you have, if you've lost all will and control,
they come back when you fast, like soldiers appearing
out of the ground, pennants flying above them.
A table descends to your tents,
Jesus' table.
Expect to see it, when you fast, this table
spread with other food, better than the broth of cabbages."
— 10 likes
More quotes…