Goodreads helps you keep track of books you want to read.
Start by marking "The Sign" as Want to Read: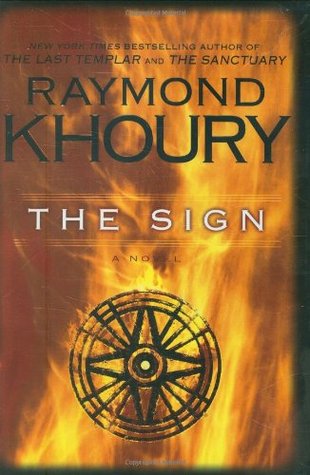 The Sign
Another cutting-edge thriller set at the intersection of science, religion, and history from the bestselling author of The Last Templar

New York Times bestselling author Raymond Khoury, whose debut novel, The Last Templar, has sold more than a million copies in the United States, and whose second, The Sanctuary, was also a major national bestseller, returns with The Sign.
...more
Published May 19th 2009 by Dutton Adult
Raymond Khoury is the author of five consecutive New York Times and #1 international bestsellers, starting with his debut novel, THE LAST TEMPLAR. His books have been translated into 38 languages, with over 10 million copies in print.

Raymond came to writing thrillers from a career in screenwriting, which including the BAFTA award winning BBC series SPOOKS (aka MI:5 in the US) and Waking The Dead.
...more
"They don't understand that religion and science are there to serve different purposes. We need science to understand how everything on this planet and beyond works – us, nature, everything we see around us. That's fact – no one with a working brain can question that. But we also need religion. Not for ridiculous counter-theories about things that science can prove. We need it for something else, to fill a different kind of need. The need for meaning. It's a basic need we have, as humans. And it's a need that's beyond the realm of science. Your scientists don't understand that it's a need they can't fulfill no matter how many Hadron colliders and Hubble telescopes they build- and your preachers don'[t understand that their job is to help you discover a personal, inner sense of meaning and not behave like a bunch of zealots intent on converting the rest of the planet to their rigid, literalist view of how everyone should live their lives."
— 3 likes
"The Bible tells us the messiah will only return AFTER we've had the final battle between God's children and the army of the antichrist out there in Israel. It's only after that happens that we can be saved by the Rapture . . . we're still waiting for the Israelis to bomb the crap out of Iran and kick-start the whole thing."
— 1 likes
More quotes…