Goodreads helps you keep track of books you want to read.
Start by marking "The Dean Died Over Winter Break (The Chronicles of Brother Thomas, #1)" as Want to Read:
The Dean Died Over Winter Break
Dean Floden is dead!

Winter break is normally a peaceful time at the university, especially during a blizzard. So it shocked everyone when they found the dean murdered at his desk. Thanks to an empty campus, there are no witnesses and police have little to go on. With the police stymied, and hoping to wrap up the investigation before students return for the spring semester,
...more
Published February 24th 2018 by Silver Empire (first published February 21st 2018)
Other books in the series
News & Interviews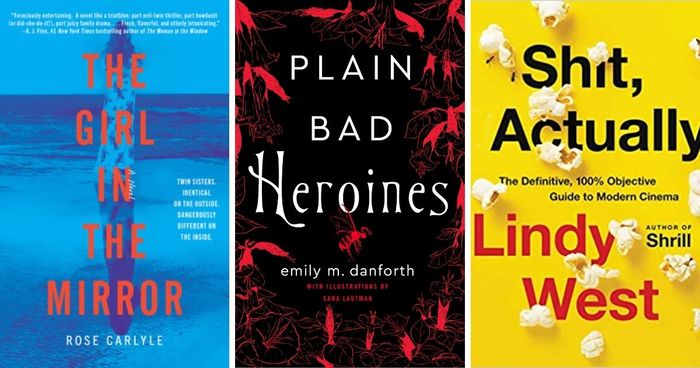 Need another excuse to treat yourself to a new book this week? We've got you covered with the buzziest new releases of the day. To create our...
"Priests, because they hear confessions and forgive sins and give counsel, are often called doctors of souls. You might call us the specialist surgeons of souls. We find the hidden problems, that people won't speak about and couldn't even if they would. We delve into the worst that human beings do—into the things that even they can't explain—in order to find the person buried underneath the sin. Then we do our best to bring them back up with us. We see some of the harshest ugliness there is. Do you know why a person would cheat on their loving spouse with the full knowledge that it will wreck their children's lives when the family falls apart? Do you know why a man would turn his own children against their mother so that they refuse to talk to her? Do you know why a woman would torture her children without leaving a mark, and scare them into not telling anyone? Do you know why people fake crimes and get their spouse arrested and sent to prison?" He stared at her expecting an answer, with an intensity that was almost frightening. She tried to voice an answer or two, but in the face of that earnest inquiry, they died unspoken. Easy answers and joking evasions wouldn't do. She shook her head in the negative. "I do," he said. "I've seen every one of those at least twice. And do you know what it's taught me?" "What?" she asked, faintly. Sonia felt like she was talking with a monster. She was almost afraid of what lessons it had learned from the worst that human beings had to offer. "That the love of God is greater than all human evil. That where sin abounds, grace abounds more. I've seen some of the worst there is, and it doesn't prove that life is meaningless. It proves that life is worth living. And it proves that we need God. I'm probably the most cynical person you've ever met, or ever will meet. But that doesn't mean that I think life is bad. It means I know how much evil can exist in a good world. That's what the faith gives me: I can stare evil in the face without blinking, because I know that it's not the whole story." He took a deep breath, then continued, a little more relaxed. "I'm sure that's scary, if you're used to blinking. I don't know what to tell you, except that closing your eyes is not the way to be happy. If there's something that you're not supposed to look at, then look at it. If there's something you're not supposed to think about, then think about it. If something is too horrible to face, face it. Because the truth will set you free." "You scare me," she said, but it was an observation, neither a criticism nor a request to stop. He shrugged his shoulders. "Comfort is overrated," he said. They stood there in silence for a few moments."
— 1 likes
"She's still rather innocent for someone that intelligent," he said. "One of the dangers of being pretty?" Brother Thomas suggested. "It's certainly possible. People tend to be on their best behavior around good looking people. That could give someone a distorted view of how humanity actually behaves," Brother Francis replied. "I take it the cynical explanation for that is obvious?" Brother Thomas asked. Brother Francis smiled. "At the same time, ugliness is a corruption of the human ideal and beauty reminds us of heaven. To sin you must forget goodness and beauty makes that forgetfulness harder. That's also why good looking liars are so dangerous. We know on an intuitive level that beauty should be united with truth," said Brother Francis. "And so it should," Brother Thomas said. "There's much that should be, but isn't, in this world," Bother Francis agreed. "Since truth is beautiful, people assume that beauty is truthful; since beauty shines on the world, it is only natural that it sees a brighter world," Brother Thomas summarized. Brother Francis smiled."
— 0 likes
More quotes…