Goodreads helps you keep track of books you want to read.
Start by marking "Paternus: Wrath of Gods (Paternus Trilogy, #2)" as Want to Read:
Paternus: Wrath of Gods
On the run from an ancient evil and his army of terrors straight out of myths from around the world, Fi and Zeke aid Peter in his globe-trotting quest to seek out the remaining Firstborn, uncover the enemy's plans, and gather the Warriors of Old for what may become the final battle in the world's oldest war. Along the way, Fi and Zeke discover that they, too, have strength
...more
Published July 10th 2018 by Paternus Books Media
Dyrk Ashton was born in Athens (Ohio, not Greece), on a chilly Halloween morning. He whiled away his adolescent years and teens in cornfields, woods, rivers, ditches and haymows, climbing trees, running along barn beams, riding, wrestling, soccering, fighting BB gun wars, reading Stuart Little, Jonathan Livingston Seagull, everything Verne, London, Kipling, White, Lewis, Doyle, Burroughs, Poe, How
...more
Other books in the series
News & Interviews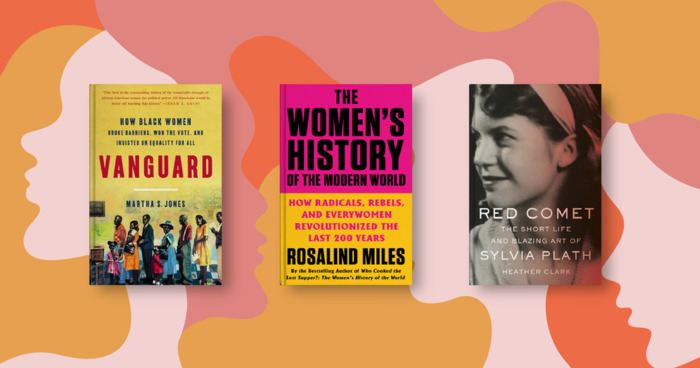 Happy Women's History Month! One of the undisputedly good things about modern scholarship is that women's history is finally getting its due....
"Amazing Grace" Amazing grace, how sweet the sound, That saved a wretch like me! I once was lost, but now am found; Was blind, but now I see. 'Twas grace that taught my heart to fear, And grace my fears relieved; How precious did that grace appear, The hour I first believed. Through many dangers, toils and snares, I have already come; 'Tis grace hath brought me safe thus far, And grace will lead me home. The Lord has promised good to me, His Word my hope secures; He will my Shield and Portion be, As long as life endures. Yea, when this flesh and heart shall fail, And mortal life shall cease, I shall possess, within the veil, A life of joy and peace. The earth shall soon dissolve like snow, The sun forbear to shine; But God, who called me here below, Will be forever mine. When we've been there ten thousand years, Bright shining as the sun, We've no less days to sing God's praise, Than when we'd first begun. Lyrics by John Newton, 1779 "Swing Low, Sweet Chariot" (Chorus) Swing low, sweet chariot, Coming for to carry me home. Swing low, sweet chariot, Coming for to carry me home. I looked over Jordan, and what did I see? (Coming for to carry me home) A band of angels coming after me. (Coming for to carry me home) (Chorus) If you get there before I do, (Coming for to carry me home) Tell all of my friends, that I'm coming there too. (Coming for to carry me home) (Chorus) Traditional lyrics Wallis Willis, circa 1865 "Battle Hymn of the Republic" Mine eyes have seen the glory of the coming of the Lord; He is trampling out the vintage where the grapes of wrath are stored; He hath loosed the fateful lightning of His terrible swift sword: His truth is marching on. (Chorus) Glory, Glory, hallelujah! Glory, glory, hallelujah! Glory, glory, hallelujah! His truth is marching on. I have seen Him in the watch-fires of a hundred circling camps, They have builded Him an altar in the evening dews and damps; I can read His righteous sentence in the dim and flaring lamps: His day is marching on. (Chorus) I have read a fiery gospel writ in burnished rows of steel: "As ye deal with my contemners, so with you my grace shall deal"; Let the Hero, born of woman, crush the serpent with his heel, Since God is marching on. (Chorus) He has sounded forth the trumpet that shall never call retreat; He is sifting out the hearts of men before His judgment-seat; Oh, be swift, my soul, to answer Him! Be jubilant, my feet! Our God is marching on. (Chorus) In the beauty of the lilies Christ was born across the sea, With a glory in His bosom that transfigures you and me. As He died to make men holy, let us die to make men free, While God is marching on. Lyrics by Julia Ward Howe, 1861"
— 2 likes
"If he wasn't a consummate professional, an experienced and hardened killer, he might think, ¡¿ Qué demonios?!, the Spanish equivalent of What the hell? Or quite possibly ¡¿ Pero qué coño?!, an expression similar to What the fuck, but far worse, referring to a certain part of the female anatomy."
— 1 likes
More quotes…