Goodreads helps you keep track of books you want to read.
Start by marking "Ponniyin Selvan -Manimagudam (Ponniyin Selvan, #4)" as Want to Read:
Ponniyin Selvan -Manimagudam
சொநாடடின மணிமகுடம யாருககு?
மூதத இளவரசர ஆதிதத கரிகாலருககா?
கடைககுடடியான அருளமொழிவரமனுககா?
அலலது சூழசசியில சிககுணடதா?
Paperback
,
First Edition
,
336 pages
Published December 2006 by Kumaran Publishers (first published 1954)
Kalki (Tamil: கல்கி) was the pen name of R. Krishnamurthy (Tamil: ரா. கிருஷ்ணமூர்த்தி) (September 9, 1899–December 5, 1954), a noted Tamil writer, film & music critic, Indian independence activist and journalist from Tamil Nadu, India.
Other books in the series
News & Interviews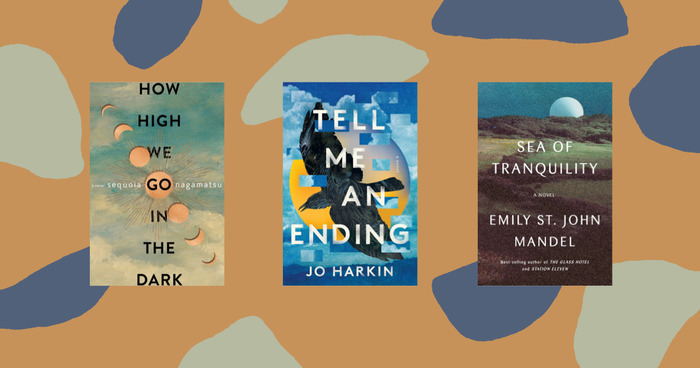 Science fiction and fantasy are the go-to genres for writers—and readers!—who like to explore the wilder borderlands of contemporary fiction....
"வஜ்ராயுதத்தைப் பிடுங்கி மேகக் கூட்டங்களின் மீது பிரயோகிக்க ஆசைப்படுகிறேன். வஜ்ராயுதத்தினால் தாக்கப்படும்போது அந்தக் கரிய மேகங்களிலிருந்து ஆயிரம் பதினாயிரம் மின்னல்கள் கற்றைக் கற்றையாகக் கிளம்பி வான மண்டலத்தைச் சுக்கு நூறாகப் பிளப்பதைப் பார்க்க ஆசைப்படுகிறேன். இப்போதெல்லாம் வானத்திலிருந்து இடி விழுந்தால் எங்கேயோ கடலில் அல்லது காட்டில் விழுந்து விடுகிறதல்லவா? நான் அப்படி இடிகளை வீணாக்க மாட்டேன். அரசர்களும் அரசிகளும், இராஜகுமாரர்களும்"
— 2 likes
"இவர் ஏன் பார்த்துக் கொண்டு நின்றார்? ஏன் இளவரசரைத் தடுக்கவில்லை? ஏழையும் அநாதையுமான என்னைக்"
— 1 likes
More quotes…