Goodreads helps you keep track of books you want to read.
Start by marking "The Hell of It All" as Want to Read:
The Hell of It All
'Mankind clearly peaked about 40 years ago. It's been downhill ever since. For all this talk of our dazzling modern age, the two biggest advances of the past decade are Wi-Fi and Nando's. That's the best we can do.'

In his latest laugh-out-loud collection of misanthropic scribblings, hideous Q-list celebrity failure Charlie Brooker tackles everything from the misery of nigh
...more
Published October 1st 2009 by Guardian Faber Publishing (first published October 1st 2008)
Charlton "Charlie" Brooker is a British journalist, comic writer and broadcaster. His style of humour is savage and profane, with surreal elements and a consistent satirical pessimism.

He presents TV shows Screenwipe, Gameswipe and Newswipe, wrote a review column for The Guardian newspaper, and is one of four creative directors of comedy production company Zeppotron.

His five-part horror drama Dea
...more
News & Interviews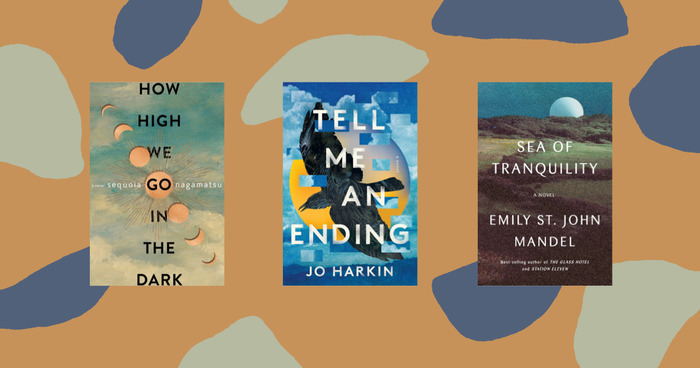 Science fiction and fantasy are the go-to genres for writers—and readers!—who like to explore the wilder borderlands of contemporary fiction....
"There's a characteristically brilliant Peanuts strip which opens with Linus sitting on the living-room floor, anxiously clutching his mouth. Lucy enters and asks what's wrong. "I'm aware of my tongue," he explains. "It's an awful feeling! Every now and then I become aware that I have a tongue inside my mouth, and then it starts to feel lumped up... I cant's help it... I can't put it out of my mind... I keep thinking about where my tongue would be if I weren't thinking about it, and then I can feel it sort of pressing against my teeth."

Loudly declaring this the dumbest thing she's ever heard, Lucy scowls away. But a few steps down the corridor, she stops dead in her tracks. She clutches her own mouth. Suddenly she's aware of her tongue too. She runs back and chases him round the room, shouting, "You blockhead!" with her gigantic booming gob.

Occasionally, late at night, while I'm trying to sleep and failing, I experience someting similar - except instead of being aware of my tongue, I'm aware of my entire body, the entire world, and the whole of reality itself. It's like waking from a dream, or a light going on, or a giant "YOU ARE HERE" sign appearing in the sky. The mere fact that I'm actually real and actually breathing suddenly hits me in the head with a thwack. It leaves me giddy. It causes a brief surge of clammy, bubbling anxiety, like the opening stages of a panic attack. The moment soon passes, but while it lasts it's strangely terrifying."
— 10 likes
"Actually, perhaps they're just trying to remind themselves where they are. After all, sitting there with Jeremy [Kyle] and his iridescent pupils glistening before them, confronted by a studio audience so ugly they'd make John Merrick spew down the inside of his face-bag, the poor sods could be forgiven for forgetting they were on national television and starting to believe they were somewhere in the bowels of hell instead."
— 1 likes
More quotes…