Goodreads helps you keep track of books you want to read.
Start by marking "There There" as Want to Read:
There There
Tommy Orange's wondrous and shattering novel follows twelve characters from Native communities: all traveling to the Big Oakland Powwow, all connected to one another in ways they may not yet realize. Among them is Jacquie Red Feather, newly sober and trying to make it back to the family she left behind. Dene Oxendene, pulling his life together after his uncle's death and w
...more
Published June 5th 2018 by Knopf
Tommy Orange is a recent graduate from the MFA program at the Institute of American Indian Arts. He is a 2014 MacDowell Fellow, and a 2016 Writing by Writers Fellow. He is an enrolled member of the Cheyenne and Arapaho Tribes of Oklahoma. He was born and raised in Oakland, California, and currently lives in Angels Camp, California.
Articles featuring this book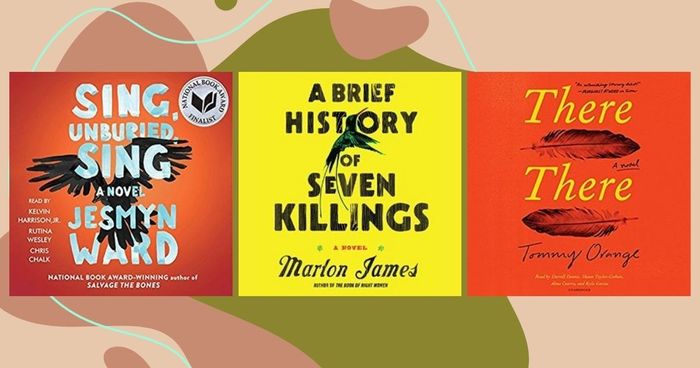 Audiobooks are an incredible way to experience stories—a great narrator can use their voice bring the narrative to life in a way that the...
"This is the thing: If you have the option to not think about or even consider history, whether you learned it right or not, or whether it even deserves consideration, that's how you know you're on board the ship that serves hors d'oeuvres and fluffs your pillows, while others are out at sea, swimming or drowning, or clinging to little inflatable rafts that they have to take turns keeping inflated, people short of breath, who've never even heard of the words hors d'oeuvres or fluff. Then someone from up on the yacht says, "It's too bad those people down there are lazy, and not as smart and able as we are up here, we who have built these strong, large, stylish boats ourselves, we who float the seven seas like kings." And then someone else on board says something like, "But your father gave you this yacht, and these are his servants who brought the hors d'oeuvres." At which point that person gets tossed overboard by a group of hired thugs who'd been hired by the father who owned the yacht, hired for the express purpose of removing any and all agitators on the yacht to keep them from making unnecessary waves, or even referencing the father or the yacht itself. Meanwhile, the man thrown overboard begs for his life, and the people on the small inflatable rafts can't get to him soon enough, or they don't even try, and the yacht's speed and weight cause an undertow. Then in whispers, while the agitator gets sucked under the yacht, private agreements are made, precautions are measured out, and everyone quietly agrees to keep on quietly agreeing to the implied rule of law and to not think about what just happened. Soon, the father, who put these things in place, is only spoken of in the form of lore, stories told to children at night, under the stars, at which point there are suddenly several fathers, noble, wise forefathers. And the boat sails on unfettered."
— 98 likes
"We are the memories we don't remember, which live in us, which we feel, which make us sing and dance and pray the way we do, feelings from memories that flare and bloom unexpectedly in our lives like blood through a blanket from a wound made by a bullet fired by a man shooting us in the back for our hair, for our heads, for a bounty, or just to get rid of us."
— 62 likes
More quotes…