Goodreads helps you keep track of books you want to read.
Start by marking "娱乐至死" as Want to Read:
娱乐至死
《娱乐至死》初版于1985年,是尼尔•波兹曼的代表作之一。《娱乐至死》想告大家可能成为现实的,是赫胥黎的预言,不是奥威尔的预言;毁掉我们的,不是我们憎恨的东西,恰恰是我们热爱的东西!
电视时代蒸蒸日上,电视改变了公众话语的内容和意义,政治、宗教、教育、体育、商业和任何其他公共领域的内容,都日渐以娱乐的方式出现,并成为一种文化精神,而人类无声无息地成为娱乐的附庸,毫无怨言,甚至心甘情愿,其结果是我们成了一个娱乐至死的物种。
乔治•奥威尔曾在《一九八四》中预言人类将会遭受外来压迫,失去自由;赫胥黎则在《美丽新世界》中表达了另一种忧虑:人们会渐渐爱上工业技术带来的娱乐和文化,不再思考。
Published by 广西师范大学出版社 (first published November 25th 1985)
Neil Postman, an important American educator, media theorist and cultural critic was probably best known for his popular 1985 book, Amusing Ourselves to Death. For more than four decades he was associated with New York University, where he created and led the Media Ecology program.

He is the author of more than thirty significant books on education, media criticism, and cultural change including Te
...more
News & Interviews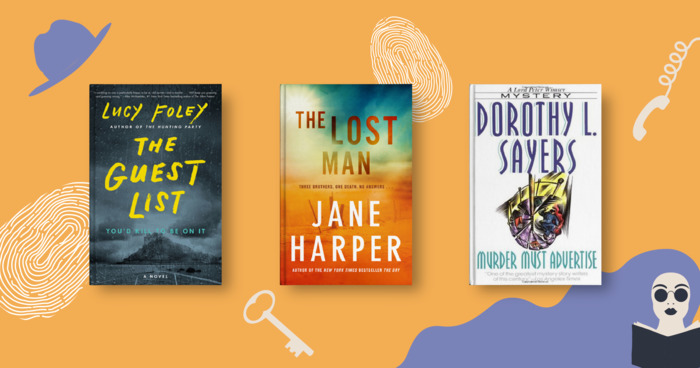 Die-hard mystery fans are always on the hunt for their next supremely satisfying whodunit. To help you stock that Want to Read shelf, we asked...
"We were keeping our eye on 1984. When the year came and the prophecy didn't, thoughtful Americans sang softly in praise of themselves. The roots of liberal democracy had held. Wherever else the terror had happened, we, at least, had not been visited by Orwellian nightmares.

But we had forgotten that alongside Orwell's dark vision, there was another - slightly older, slightly less well known, equally chilling: Aldous Huxley's Brave New World. Contrary to common belief even among the educated, Huxley and Orwell did not prophesy the same thing. Orwell warns that we will be overcome by an externally imposed oppression. But in Huxley's vision, no Big Brother is required to deprive people of their autonomy, maturity and history. As he saw it, people will come to love their oppression, to adore the technologies that undo their capacities to think.

What Orwell feared were those who would ban books. What Huxley feared was that there would be no reason to ban a book, for there would be no one who wanted to read one. Orwell feared those who would deprive us of information. Huxley feared those who would give us so much that we would be reduced to passivity and egoism. Orwell feared that the truth would be concealed from us. Huxley feared the truth would be drowned in a sea of irrelevance. Orwell feared we would become a captive culture. Huxley feared we would become a trivial culture, preoccupied with some equivalent of the feelies, the orgy porgy, and the centrifugal bumblepuppy. As Huxley remarked in Brave New World Revisited, the civil libertarians and rationalists who are ever on the alert to oppose tyranny "failed to take into account man's almost infinite appetite for distractions." In 1984, Orwell added, people are controlled by inflicting pain. In Brave New World, they are controlled by inflicting pleasure. In short, Orwell feared that what we fear will ruin us. Huxley feared that what we desire will ruin us.

This book is about the possibility that Huxley, not Orwell, was right."
— 855 likes
"What Orwell feared were those who would ban books. What Huxley feared was that there would be no reason to ban a book, for there would be no one who wanted to read one. Orwell feared those who would deprive us of information. Huxley feared those who would give us so much that we would be reduced to passivity and egotism.

Orwell feared that the truth would be concealed from us. Huxley feared the truth would be drowned in a sea of irrelevance. Orwell feared we would become a captive culture. Huxley feared we would become a trivial culture, preoccupied with some equivalent of the feelies, the orgy porgy, and the centrifugal bumble puppy.

As Huxley remarked in Brave New World Revisited, the civil libertarians and rationalists, who are ever on the alert to oppose tyranny, "failed to take into account man's almost infinite appetite for distractions."

In 1984, people are controlled by inflicting pain. In Brave New World, they are controlled by inflicting pleasure. In short, Orwell feared that what we fear will ruin us. Huxley feared that our desire will ruin us."
— 235 likes
More quotes…