Goodreads helps you keep track of books you want to read.
Start by marking "Collusion: How Russia Helped Trump Win the White House" as Want to Read:
Collusion: How Russia Helped Trump Win the White House
MOSCOW, July 1987. Real-estate tycoon Donald Trump visits Soviet Russia for the first time at the invitation of the government.

LONDON, December 2016. Luke Harding meets former MI6 officer Christopher Steele to discuss the president-elect's connections with Russia. Harding follows two leads; money and sex.

WASHINGTON, January 2017. Steele's explosive dossier alleges that the
...more
Published November 16th 2017 by Guardian Faber Publishing
Luke Daniel Harding is a British journalist working as a foreign correspondent for The Guardian. He was the correspondent of The Guardian in Russia from 2007 until, returning from a stay in the UK on February 5, 2011, he was refused re-entry to Russia and deported back the same day. The Guardian said his expulsion was linked with his critical articles on Russia, while Russia's foreign ministry sai
...more
Related Articles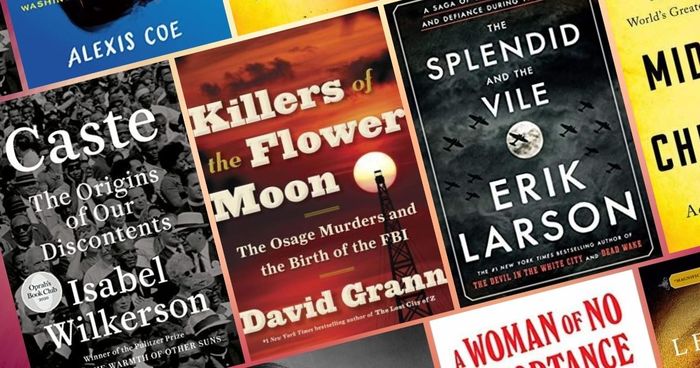 There is nothing like reading a history or biography book and being so completely transported to another time and place that you find...
"Trump's pick for secretary of state? Rex Tillerson, a figure known and trusted in Moscow, and recipient of the Order of Friendship. National security adviser? Michael Flynn, Putin's dinner companion and a beneficiary of undeclared Russian fees. Campaign manager? Paul Manafort, longtime confidant to ex-Soviet oligarchs. Foreign policy adviser? Carter Page, an alleged Moscow asset who gave documents to Putin's spies. Commerce secretary? Wilbur Ross, an entrepreneur with Russia-connected investments. Personal lawyer? Michael Cohen, who sent emails to Putin's press secretary. Business partner? Felix Sater, son of a Russian American mafia boss. And other personalities, too. It was almost as if Putin had played a role in naming Trump's cabinet. The U.S. president, of course, had done the choosing. But the constellation of individuals, and their immaculate alignment with Russian interests, formed a discernible pattern, like stars against a clear night sky. A pattern of collusion."
— 5 likes
"As a candidate, Trump's praise of Putin had been a steady theme. In the White House, his fidelity to Russia's president had continued, even as he lambasted other world leaders, turned on aides and allies, fired the head of the FBI, bawled out his attorney general, and defenestrated his chief ideologue, Steve Bannon. It was Steele's dossier that offered a compelling explanation for Trump's unusual constancy vis-à-vis Russia. First, there was Moscow's kompromat operation against Trump going back three decades, to the Kryuchkov era. If Trump had indulged in compromising behavior, Putin knew of it. Second, there was the money: the cash from Russia that had gone into Trump's real estate ventures. The prospect of a lucrative deal in Moscow to build a hotel and tower, a project that was still being negotiated as candidate Trump addressed adoring crowds. And then there were the loans. These had helped rescue Trump after 2008. They had come from a bank that was simultaneously laundering billions of dollars of Russian money. Finally, there was the possibility that the president had other financial connections to Moscow, as yet undisclosed, but perhaps hinted at by his missing tax returns. Together, these factors appeared to place Trump under some sort of obligation. One possible manifestation of this was the president's courting of Putin in Hamburg. Another was the composition of his campaign team and government, especially in its first iteration. Wherever you looked there was a Russian trace."
— 1 likes
More quotes…