Goodreads helps you keep track of books you want to read.
Start by marking "Narrative of the Life of Frederick Douglass" as Want to Read:
Read Book
Narrative of the Life of Frederick Douglass
Published September 1st 2004 by Ingram (first published 1845)
Frederick Douglass (né Frederick Augustus Washington Bailey) was born a slave in the state of Maryland in 1818. After his escape from slavery, Douglass became a renowned abolitionist, editor and feminist. Having escaped from slavery at age 20, he took the name Frederick Douglass for himself and became an advocate of abolition. Douglass traveled widely, and often perilously, to lecture against slav
...more
Other books in the series
News & Interviews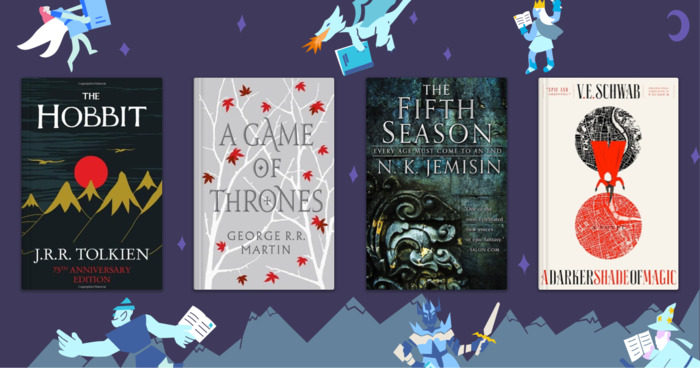 Dragons, demons, kings, queens, and the occasional farm boy (with a special destiny, of course): Fantasy literature has it all! To celebrate ou...
"I therefore hate the corrupt, slaveholding, women-whipping, cradle-plundering, partial and hypocritical Christianity of the land... I look upon it as the climax of all misnomers, the boldest of all frauds, and the grossest of all libels. Never was there a clearer case of 'stealing the livery of the court of heaven to serve the devil in.' I am filled with unutterable loathing when I contemplate the religious pomp and show, together with the horrible inconsistencies, which every where surround me. We have men-stealers for ministers, women-whippers for missionaries, and cradle-plunderers for church members. The man who wields the blood-clotted cowskin during the week fills the pulpit on Sunday, and claims to be a minister of the meek and lowly Jesus. . . . The slave auctioneer's bell and the church-going bell chime in with each other, and the bitter cries of the heart-broken slave are drowned in the religious shouts of his pious master. Revivals of religion and revivals in the slave-trade go hand in hand together. The slave prison and the church stand near each other. The clanking of fetters and the rattling of chains in the prison, and the pious psalm and solemn prayer in the church, may be heard at the same time. The dealers in the bodies of men erect their stand in the presence of the pulpit, and they mutually help each other. The dealer gives his blood-stained gold to support the pulpit, and the pulpit, in return, covers his infernal business with the garb of Christianity. Here we have religion and robbery the allies of each other—devils dressed in angels' robes, and hell presenting the semblance of paradise."
— 275 likes
"I have observed this in my experience of slavery, - that whenever my condition was improved, instead of its increasing my contentment, it only increased my desire to be free, and set me to thinking of plans to gain my freedom. I have found that, to make a contented slave, it is necessary to make a thoughtless one. It is necessary to darken his moral and mental vision, and, as far as possible, to annihilate the power of reason. He must be able to detect no inconsistencies in slavery; he must be made to feel that slavery is right; and he can be brought to that only when he ceased to be a man."
— 102 likes
More quotes…