Goodreads helps you keep track of books you want to read.
Start by marking "America: The Farewell Tour" as Want to Read:
America: The Farewell Tour
Chris Hedges's profound and provocative examination of America in crisis is "an exceedingly…provocative book, certain to arouse controversy, but offering a point of view that needs to be heard" (Booklist), about how bitter hopelessness and malaise have resulted in a culture of sadism and hate.

America, says Pulitzer Prize­–winning reporter Chris Hedges, is convulsed by an a
...more
Published August 21st 2018 by Simon Schuster
Christopher Lynn Hedges is an American journalist, author, and war correspondent, specializing in American and Middle Eastern politics and societies.

Hedges is known as the best-selling author of War is a Force That Gives Us Meaning (2002), which was a finalist for the National Book Critics Circle Award for Nonfiction.

Chris Hedges is currently a senior fellow at The Nation Institute in New York Ci
...more
News & Interviews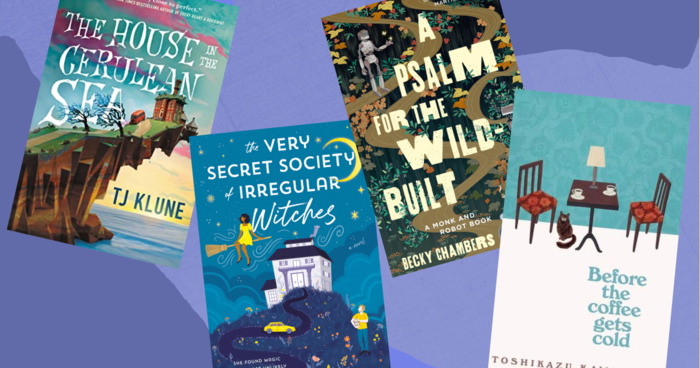 Here at Goodreads World Headquarters, we're always on alert for any shifts in readerly attention that we can spot. Recently we've noticed a...
"The New Deal, as Franklin Delano Roosevelt said, saved capitalism. It was put in place because socialists were a strong and serious threat. The oligarchs understood that with the breakdown of capitalism—something I expect we will again witness in our lifetimes—there was a possibility of a socialist revolution. They did not want to lose their wealth and power. Roosevelt, writing to a friend in 1930, said there was "no question in my mind that it is time for the country to become fairly radical for at least one generation. History shows that where this occurs occasionally, nations are saved from revolution."95 In other words, Roosevelt went to his fellow oligarchs and said, "Hand over some of your money or you will lose all your money in a revolution." And they complied. That is how the government created fifteen million jobs, Social Security, unemployment benefits, and public works projects. The capitalists did not do this because the suffering of the masses moved them to pity. They did this because they were scared."
— 9 likes
"We live in a two-tiered legal system, one where poor people are harassed, arrested, and jailed for absurd infractions, such as selling loose cigarettes—which led to Eric Garner being choked to death by the New York City police in 2014—while crimes of appalling magnitude by the oligarchs and corporations, from oil spills to bank fraud in the hundreds of billions of dollars, which wiped out 40 percent of the world's wealth,41 are dealt with through tepid administrative controls, symbolic fines, and civil enforcement that give these wealthy perpetrators immunity from criminal prosecution."
— 8 likes
More quotes…