Goodreads helps you keep track of books you want to read.
Start by marking "Nobody Cares" as Want to Read:
Nobody Cares
"The internet's best friend." — Flare

From the author of the popular newsletter That's What She Said, Nobody Cares is a frank, funny personal essay collection about work, failure, feminism, and the messy business of being alive in your twenties and thirties.

As she shares her hard-won insights from screwing up, growing up, and trying to find her own path, Anne T. Donahue's d
...more
Published September 18th 2018 by ECW Press
Related Articles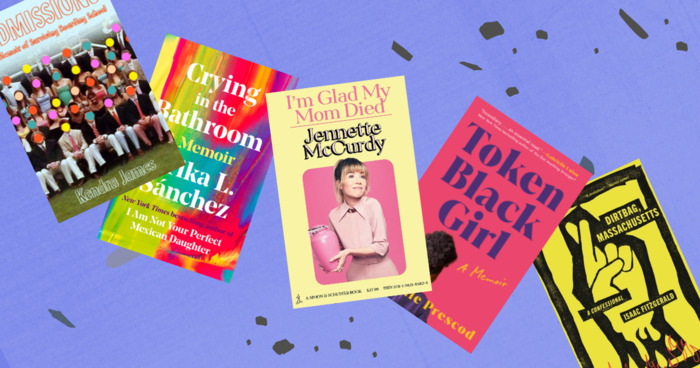 Dishy memoirs are not, alas, a formal publishing designation. But they really should be. Dishiness may be an inexact term, but we know it when...
"What are you watching? Is it comforting? I don't have the bandwidth to give a fuck about anything not comforting to me most of the time. I know that's "uncultured," but also I don't care because who are you, person challenging me? I want to watch Veep before bed because it makes me laugh, and I want to watch true crime documentaries, and I want to watch British actors in terrific costumes battling through emotions they weren't even aware they had. That's all. I'm tired. Find your comforting shit. Build your mental fort and hang out there."
— 6 likes
"Being jealous does nothing. It turns you into a person who's unable to feel genuine happiness, and tarnishes every accomplishment when it's used to measure your sense of worth on a made-up scale. You hear about a friend's promotion (in an industry that probably isn't yours) and feel like you will never venture past your existing achievements. You hear someone from high school is getting married and assume that you never will. You discover the guy you worked retail with in 2006 has a new apartment, and you sit wherever you happen to live and actively resent the space you loved five minutes ago. And feelings like will always come up; it's just up to you to say "fuck off."

So, while I'd like to say you should just decide not to be jealous, and that we're all in this together so let's remember that and be best friends, I know that isn't realistic because jealousy is immune to reason and logic…If I feel myself slipping into a jealousy wormhole when I see someone else shining, I remember that to gauge my self-worth based on someone else's accomplishments is a one-way ticket to bitterness."
— 6 likes
More quotes…