Goodreads helps you keep track of books you want to read.
Start by marking "Darkest Hour: How Churchill Brought us Back from the Brink" as Want to Read:
Darkest Hour: How Churchill Brought us Back from the Brink
From the prize-winning screenwriter of The Theory of Everything, this is a cinematic, behind-the-scenes account of a crucial moment which takes us inside the mind of one of the world's greatest leaders - and provides a revisionist, more rounded portrait of his leadership.
May, 1940. Britain is at war, European democracies are falling rapidly and the public are unaware of th
...more
Kindle Edition
,
300 pages
Published September 28th 2017 by Viking
Anthony McCarten's debut novel, Spinners, won international acclaim, and was followed by The English Harem and the award winning Death of a Superhero, and Show of Hands, all four books being translated into fourteen languages. McCarten has also written twelve stage plays, including the worldwide success Ladies' Night, which won France's Molière Prize, the Meilleure Pièce Comique, in 2001, and Via
...more
Related Articles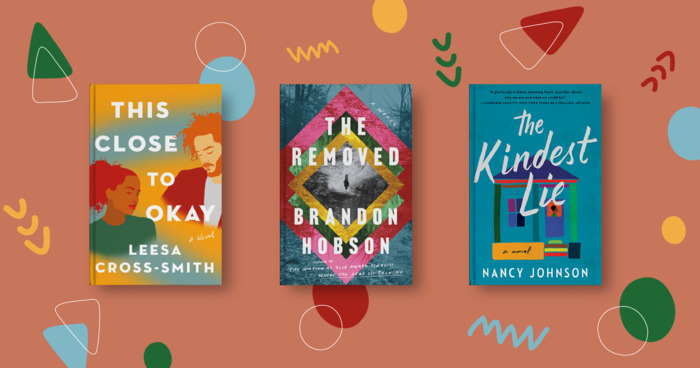 It's time to get in that last stretch of winter reading and prepare our Want to Read shelves for spring. Luckily for us, February brings a...
"Titanic orator. Drunk. Wit. Patriot. Imperialist. Visionary. Tank designer. Blunderer. Swashbuckler. Aristocrat. Prisoner. War hero. War criminal. Conqueror. Laughing stock. Bricklayer. Racehorse-owner. Soldier. Painter. Politician. Journalist. Nobel Prize-winning author. The list goes on and on, but each label, when taken alone, fails to do him justice; when taken together, they offer a challenge on a par with tossing twenty jigsaw puzzles together and expecting a single unified picture."
— 2 likes
"I have, myself, full confidence that if all do their duty, if nothing is neglected, and if the best arrangements are made, as they are being made, we shall prove ourselves once again able to defend our island home, to ride out the storm of war, and to outlive the menace of tyranny, if necessary for years, if necessary alone. At any rate, that is what we are going to try to do. That is the resolve of His Majesty's Government – every man of them. That is the will of Parliament and the nation. The British Empire and the French Republic, linked together in their cause and in their need, will defend to the death their native soil, aiding each other like good comrades to the utmost of their strength. Even though large tracts of Europe and many old and famous States have fallen or may fall into the grip of the Gestapo and all the odious apparatus of Nazi rule, we shall not flag or fail. We shall go on to the end. We shall fight in France, we shall fight on the seas and oceans, we shall fight with growing confidence and growing strength in the air, we shall defend our island, whatever the cost may be. We shall fight on the beaches, we shall fight on the landing grounds, we shall fight in the fields and in the streets, we shall fight in the hills; we shall never surrender, and even if, which I do not for a moment believe, this island or a large part of it were subjugated and starving, then our Empire beyond the seas, armed and guarded by the British Fleet, would carry on the struggle, until, in God's good time, the new world, with all its power and might, steps forth to the rescue and the liberation of the old."
— 2 likes
More quotes…