Goodreads helps you keep track of books you want to read.
Start by marking "The Word for Woman is Wilderness" as Want to Read:
The Word for Woman is Wilderness
Erin is 19. She's never really left England, but she has watched Bear Grylls and wonders why it's always men who get to go on all the cool wilderness adventures. So Erin sets off on a voyage into the Alaskan wilderness, a one-woman challenge to the archetype of the rugged male explorer.

As Erin's journey takes her through the Arctic Circle, across the entire breadth of the
...more
Published February 1st 2018 by Serpent's Tail
Abi Andrews is a writer from the Midlands, England. She studied Creative Writing at Goldsmiths college in London, and her work has been published in Five Dials, Caught by the River, The Clearing, The Dark Mountain Project, Tender and other journals, along with a pamphlet published with Goldsmiths Shorts. Her debut novel The Word for Woman Is Wilderness was originally published by Serpent's Tail in
...more
Articles featuring this book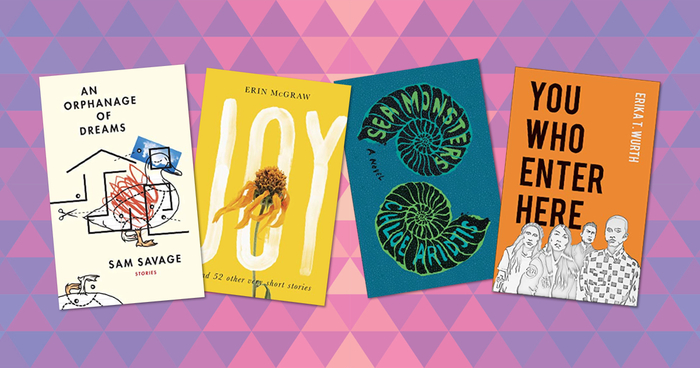 Lori Hettler is the founder and moderator of The Next Best Book Club, one of the most popular groups on Goodreads, and has been a reader and...
"There are certain stereotypes that fit with giving a shit about the planet, and funnily enough these are generally in some way feminine. To be a socially acceptable environmentalist you have to be female, a child, or an eccentric (which itself entails being kind of effeminate, if you are already a man). I have come to the conclusion that this is because environmental issues are perceived to be melodramatic and melodrama belongs to the feminine because women are of course by default hysterical, 'in touch with nature', and so easily brought to tears by images of seagulls stuck in Coke cans in conjunction with sad piano music. Melodramatic because there are more pressing issues like terrorists and fascism and the looming employment crisis of the robot workforce, never mind the bees. Women just like animals because they are cute and summon their maternal instinct."
— 0 likes
More quotes…