Goodreads helps you keep track of books you want to read.
Start by marking "White as Snow" as Want to Read:
White as Snow
Once upon a time there was a mirror. . . .

So begins this dark, unusual retelling of the story of Snow White by the writer reviewers have called "the Angela Carter of the fantasy field"—a whole novel based on a beloved story, turning it into a dark and sensual drama full of myth and magic.

Arpazia is the aging queen who paces the halls of a warlord's palace. Cold as winter,
...more
Published December 7th 2001 by Tor Books (first published September 5th 2000)
Tanith Lee was a British writer of science fiction, horror, and fantasy. She was the author of 77 novels, 14 collections, and almost 300 short stories. She also wrote four radio plays broadcast by the BBC and two scripts for the UK, science fiction, cult television series "Blake's 7."
Before becoming a full time writer, Lee worked as a file clerk, an assistant librarian, a shop assistant, and a wai
...more
Related Articles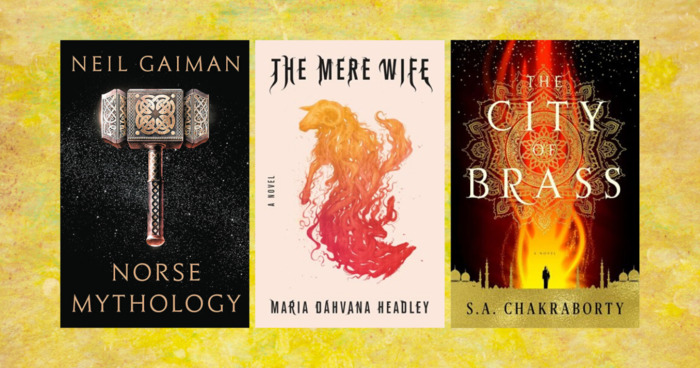 While some tales are old as time, every so often a writer comes along with a fresh take that can make us see a familiar story in a completely diff...
"Once upon a time fairy tales were told to audiences of young and old alike. It is only in the last century that such tales were deemed fit only for small children, stripped of much of their original complexity, sensuality, and power to frighten and delight."
— 67 likes
"To most people today, the name Snow White evokes visions of dwarfs whistling as they work, and a wide–eyed, fluttery princess singing, "Some day my prince will come." (A friend of mine claims this song is responsible for the problems of a whole generation of American women.) Yet the Snow White theme is one of the darkest and strangest to be found in the fairy tale canon — a chilling tale of murderous rivalry, adolescent sexual ripening, poisoned gifts, blood on snow, witchcraft, and ritual cannibalism. . .in short, not a tale originally intended for children's tender ears. Disney's well–known film version of the story, released in 1937, was ostensibly based on the German tale popularized by the Brothers Grimm. Originally titled "Snow–drop" and published in Kinder–und Hausmarchen in 1812, the Grimms' "Snow White" is a darker, chillier story than the musical Disney cartoon, yet it too had been cleaned up for publication, edited to emphasize the good Protestant values held by Jacob and Wilhelm Grimm. (...) Variants of Snow White were popular around the world long before the Grimms claimed it for Germany, but their version of the story (along with Walt Disney's) is the one that most people know today. Elements from the story can be traced back to the oldest oral tales of antiquity, but the earliest known written version was published in Italy in 1634."
— 6 likes
More quotes…