Goodreads helps you keep track of books you want to read.
Start by marking "Hell Follows (The Fixer, #2)" as Want to Read:
Hell Follows
Dockside is burning, and it's up to everybody's least favorite Army-surplus cyborg to fix it.
It starts when somebody takes a hit out on The Chairman, and quickly spirals into a mystery that takes Roland and his hyper-kinetic partner Lucia far from New Boston and into the depths of unregulated star systems. To save his home, Roland will need to figure out who would risk ups
...more
Published August 29th 2017 by Andrew Vaillencourt
Other books in the series
Related Articles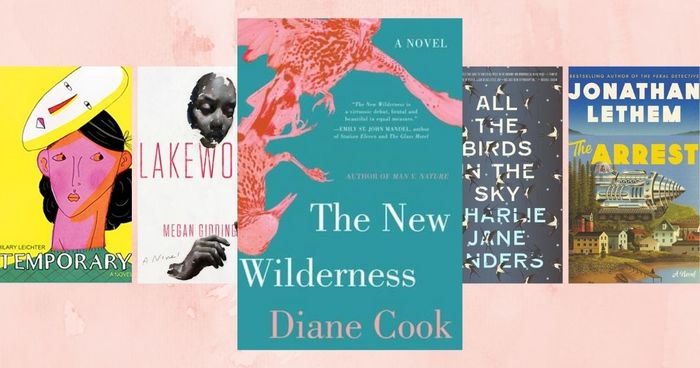 Author Diane Cook's debut novel, The New Wilderness, explores a mother's attempt to save her daughter in a world ravaged by climate change and...
"Because you are still afraid of what you do not know. You cannot move or act without understanding how every piece on the board will react. You are still that frightened little girl trying in vain to exert what little control she can over her tiny little terrified existence." His voice had taken a commanding tone, and he pushed ahead without mercy when he saw the corners of her eyes twitch with rage and fear, "A thousand men told you that you were no more than a place to put their dicks. A thousand more said that you were stupid, or ugly, or worthless. Your whole universe was a room no larger than this one and you couldn't even control that." Laura's face was taut, and Pops saw that he was getting to her, "You do not frighten me, Laura, because even though you could kill me right now, you won't. You won't do it because you don't know what will happen if you do, and whether or not it will upset the little house of cards you have been building behind my back." He met her eyes, now brimming with tears, and savagely twisted the knife, "It does not matter how elaborately you adorn it, or how big you pretend to make it, Laura! Your universe is still that little room with the scary men, and still you can't control it! Now you will cease this stupid game and let's-"
— 0 likes
More quotes…