Goodreads helps you keep track of books you want to read.
Start by marking "The Art of Losing" as Want to Read:
The Art of Losing
On one terrible night, 17-year-old Harley Langston's life changes forever. At a party she discovers her younger sister, Audrey, hooking up with her boyfriend, Mike—and she abandons them both in a rage. When Mike drunkenly attempts to drive Audrey home, he crashes and Audrey ends up in a coma. Now Harley is left with guilt, grief, pain and the undeniable truth that her ex-b
...more
Published February 19th 2019 by Soho Teen
Lizzy Mason grew up in northern Virginia before moving to New York City for college and a career in publishing. She now lives in Salem, MA with her husband and two cats in an apartment full of books. When not writing, she loves to travel and has visited 44 states and 11 countries, so far. She is the author of The Art of Losing and Between the Bliss and Me. Visit her online at www.LizzyMasonBooks.c
...more
Articles featuring this book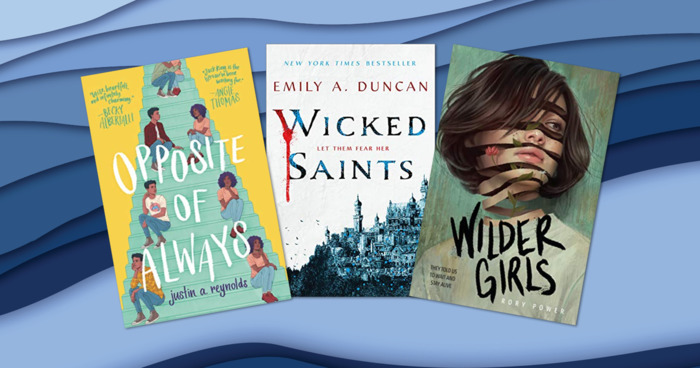 Move over tribute volunteers and chosen ones. There's a new wave of heroes in town. This year, the young adult category is...
"I also think it's better to have loved and lost, you know? I just think everyone should get to experience that happiness, even if there's a chance it might lead to heartbreak."
— 3 likes
"In the sketch, I was sitting on the garden wall, my face in profile as I stared into the distance. My eyes were unfocused. A cigarette burned, forgotten, between my fingers. Raf drew me as I was, with round curves, folds in my stomach, and chubby thighs—but through his eyes I was beautiful. Because those features were just small parts of the picture. My face, which undoubtedly was blotchy from crying that night, was clear and angled. Even my messy bun was more of a purposeful updo, with soft tendrils that framed my face. The shirt that I'd been wearing that I'd worried was too tight instead hugged my curves purposefully and exposed a little cleavage. Or at least, that's how Raf had drawn it."
— 0 likes
More quotes…