Goodreads helps you keep track of books you want to read.
Start by marking "The Red Ribbon" as Want to Read:
The Red Ribbon
Rose, Ella, Marta and Carla. In another life we might have all been friends together. But this was Birchwood.

As fourteen-year-old Ella begins her first day at work she steps into a world of silks, seams, scissors, pins, hems and trimmings. She is a dressmaker, but this is no ordinary sewing workshop. Hers are no ordinary clients. Ella has joined the seamstresses of Birken
...more
Published September 21st 2017 by Hot Key Books
I am fascinated by the stories clothes can tell about the people who made, sold and wore them.
My latest non-fiction book is 'The Dressmakers of Auschwitz', revealing the lives and fates of a remarkable group of mainly Jewish women who sewed to survive in a fashion salon established by the camp commandant's wife. It has been a privilege to bring these stories into the light.
'Women's Lives & Clothe
...more
News & Interviews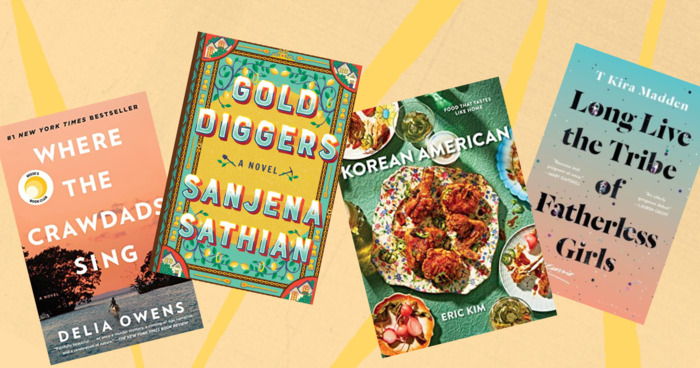 The American South has produced some Hall of Fame literary superstars: William Faulkner, Zora Neale Hurston, Harper Lee, Wendell Berry. And...
"You don't have books?!' Rose almost sat up and banged her head on the roof rafters. That made the rats jump. 'How can you live without reading?'
'Pretty well so far.' I laughed. 'Stories are just made-up stuff anyway.'
'Says who? I think they're a different way of telling the truth.' Then, 'Seriously - no books? Oh, Ella, you have no idea what you've been missing! Stories are food and drink and life...I mean, haven't you heard the story about a girl who made a gown out of starlight?'
'A gown out of starlight? How could you even do that...?'
'Well,' said Rose. 'Once upon a time...'
And that was that. No sleep for me till Rose wrapped up with a triumphant The End."
— 3 likes
"You've got to cram it into your thick heads: the sickos that sent us to this place are so stuffed with hate they've got to spew it out on someone, it almost doesn't matter who. If it's not one race, face or religion it'd be another. Right now it's us they vomit on. Next war it'll be some other poor beggars, then some others, then -'
'I want to go home!' the poor woman gasped, in between shakes and sobs.
'And I want to murder every last beast in this hellhole with my bare hands,' Girder raged. She had hands as big as dinner plates. 'The best we can do instead is live. Are you listening? The only way to beat them is by not dying. So shut up and survive, you miserable cow. And let the rest of us sleep."
— 3 likes
More quotes…