Goodreads helps you keep track of books you want to read.
Start by marking "Amnesty (Amnesia, #2)" as Want to Read: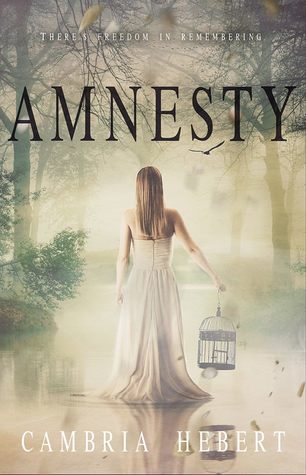 There's freedom in remembering.

My past is a double-edged sword.
Damned if I do remember, damned if I don't.
Remembering beyond the horrors I already have will change me. Change us.
But, what if I'm living a lie? What if everything I thought was wrong, what if who I thought I was is wrong?
If not her, then…
Who am I?
Eddie says it doesn't matter, but deep down I'm terrified it d
...more
Published August 18th 2017

Cambria Hebert is a latte sipping author of the Heven & Hell series, the Death Escorts series, and the Take It Off series. She loves a caramel latte, hates math and is afraid of chickens (yes, chickens). She went to college for a bachelor's degree, couldn't pick a major and ended up with a degree in cosmetology. So rest assured her characters will always have good hair. She currently lives in
...more
More about Cambria Hebert...
Other Books in the Series
"There were remnants from before, fragments of clarity the lake showed me. They were horrible and partly unwanted, but not unnecessary. I wouldn't understand the true gift of amnesty"
— 0 likes
"I'm in love with you, Am. Not her. There are parts of me, so many, that will only ever belong to you. I might hold her when she cries, but you're the only one I will climb into a shower for, fully dressed. The only girl I would lose an arm over trying to get into your elevator. Yours are the only lips I want to kiss. The only one I reach for when I wake up in the morning. Your body is the only one mine craves."
— 0 likes
More quotes…