Goodreads helps you keep track of books you want to read.
Start by marking "From Beirut to Jerusalem" as Want to Read:
From Beirut to Jerusalem
This extraordinary bestseller is still the most incisive, thought-provoking book ever written about the Middle East. Thomas L. Friedman, twice winner of the Pulitzer Prize for international reporting, and now the Foreign Affairs columnist on the op-ed page of the New York Times, drew on his ten years in the Middle East to write a book that The Wall Street Journal called "a
...more
Published July 15th 1990 by Anchor Books (first published June 1989)
Thomas L. Friedman is an internationally renowned author, reporter, and, columnist—the recipient of three Pulitzer Prizes and the author of six bestselling books, among them From Beirut to Jerusalem and The World Is Flat.

Thomas Loren Friedman was born in Minneapolis, Minnesota, on July 20, 1953, and grew up in the middle-class Minneapolis suburb of St. Louis Park. He is the son of Harold and Marga
...more
News & Interviews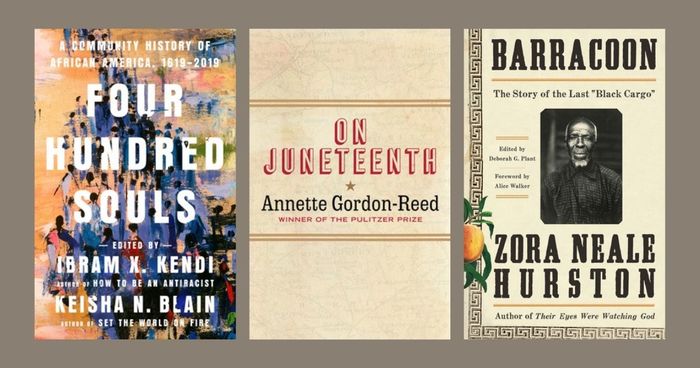 Juneteenth, observed on June 19th each year, is an American holiday commemorating the day in 1865 when the last enslaved people in Galveston,...
"Men grant and withdraw their love according to their whims, but fear is a hand that rests on their shoulders in a way they can never shake."
— 10 likes
"As I noted in Chapter 14, "The Earthquake," there was a supermarket in Jerusalem where I shopped for fruits and vegetables almost every day. It was owned by an Iraqi Jewish family who had immigrated to Israel from Baghdad in the early 1940s. The patriarch of the family, Sasson, was an elderly curmudgeon in his sixties. Sasson's whole life had left him with the conviction that the Arabs would never willingly accept a Jewish state in their midst and that any concessions to the Palestinians would eventually be used to liquidate the Jewish state. Whenever Sasson heard Israeli doves saying that the Palestinians really wanted to live in peace with the Jews, but that they just couldn't always come out and declare it, it sounded ludicrous to him. It simply ran counter to everything life in Iraq and Jerusalem had taught him, and neither the Camp David treaty with Egypt nor declarations by Yasir Arafat—nor the Palestinian uprising itself—had convinced him otherwise. As I said, as far as Sasson was concerned, the problem between himself and the Palestinians was not that they didn't understand each other, but that they did—all too well. Sasson, I should add, did not appear to be ideologically committed to Israel's holding the West Bank and Gaza Strip. He was a grocer, and ideology did not trip easily off his tongue. I am sure he rarely, if ever, went to the occupied territories. Like a majority of Israelis, he viewed the Israeli presence in the West Bank and Gaza Strip primarily in terms of security. I believe that Sasson is the key to a Palestinian–Israeli peace settlement—not him personally, but his world view. He is the Israeli silent majority. He is the Israeli two-thirds. You don't hear much from the Sassons of Israel. They don't talk much. They are not as interesting to interview as wild-eyed messianic West Bank settlers, or as articulate as Peace Now professors who speak with an American accent. But they are the foundation of Israel, the gravity that holds the country in place. And, more important, years of reporting from Israel have taught me that there is a little bit of Sasson's almost primitive earthiness in every Israeli—not only all those in the Likud Party on the right side of the political spectrum, but a majority of those in the Labor Party as well; not only those Israelis born in Arab countries, but those born in Israel as well. Indeed, the Israeli public is not divided fifty-fifty on the question of peace with the Palestinians. The truth is, the Israeli public is divided in three. One segment, on the far left—maybe 5 percent of the population—is ready to allow a Palestinian state in the West Bank and Gaza tomorrow, and sincerely believes the Palestinians are ready to live in peace with the Jews. Another segment, on the far right—maybe 20 percent of the population—will never be prepared, for ideological reasons, to allow a Palestinian state in the West Bank and Gaza. They are committed to holding forever all the Land of Israel, out of either nationalist or messianic sentiments. In between these two extremes you have the Sassons, who make up probably 75 percent of the population. The more liberal Sassons side with the Labor Party, the more hard-line Sassons side with the Likud, but they all share a gut feeling that they are locked in an all-or-nothing communal struggle with the Palestinians. Today the"
— 2 likes
More quotes…