Goodreads helps you keep track of books you want to read.
Start by marking "Sync: The Emerging Science of Spontaneous Order" as Want to Read:
Sync: The Emerging Science of Spontaneous Order
At the heart of the universe is a steady, insistent beat, the sound of cycles in sync. Along the tidal rivers of Malaysia, thousands of fireflies congregate and flash in unison; the moon spins in perfect resonance with its orbit around the earth; our hearts depend on the synchronous firing of ten thousand pacemaker cells. While the forces that synchronize the flashing of f
...more
Published March 5th 2003 by Hachette Books (first published 2003)
Steven Strogatz is the Schurman Professor of applied mathematics at Cornell University. A renowned teacher and one of the world's most highly cited mathematicians, he has been a frequent guest on National Public Radio's Radiolab. Among his honors are MIT's highest teaching prize, membership in the American Academy of Arts and Sciences, and a lifetime achievement award for communication of math to
...more
News & Interviews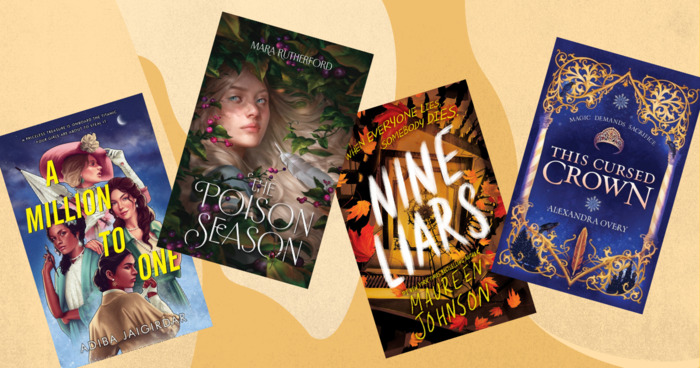 As dedicated readers already know, some of the best and most innovative stories on the shelves come from the constantly evolving realm of...
"We're accustomed to thinking in terms of centralized control, clear chains of command, the straightforward logic of cause and effect. But in huge, interconnected systems, where every player ultimately affects every other, our standard ways of thinking fall apart. Simple pictures and verbal arguments are too feeble, too myopic. That's what plagues us in economics when we try to anticipate the effect of a tax cut or a change in interest rates, or in ecology, when a new pesticide backfires and produces dire, unintended consequences that propagate through the food chain."
— 1 likes
"For reasons we don't yet understand, the tendency to synchronize is one of the most pervasive drives in the universe, extending from atoms to animals, from people to planets. Female friends or coworkers who spend a great deal of time together often find that their menstrual periods tend to start around the same day. Sperm swimming side by side en route to the egg beat their tails in unison, in a primordial display of synchronized swimming. Sometimes sync can be pernicious: Epilepsy is caused by millions of brain cells discharging in pathological lockstep, causing the rhythmic convulsions associated with seizures. Even lifeless things can synchronize. The astounding coherence of a laser beam comes from trillions of atoms pulsing in concert, all emitting photons of the same phase and frequency. Over the course of millennia, the incessant effects of the tides have locked the moon's spin to its orbit. It now turns on its axis at precisely the same rate as it circles the earth, which is why we always see the man in the moon and never its dark side."
— 1 likes
More quotes…