Goodreads helps you keep track of books you want to read.
Start by marking "A Different Familiar" as Want to Read: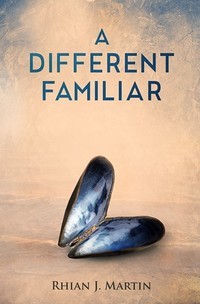 A Different Familiar
Something tragic happened in Galway. Something no one will talk about.

Cynical loner Ronan Twomey might seem like a normal university student, but he doesn't allow anyone to get close enough to know what he's buried deep inside. That is, until his life collides with those of Stephen McSwiggan and Ellen Graham…

Dopey, awkward Stephen McSwiggan welcomes the arrival of his new
...more
Rhian J. Martin studied English, History, and International Studies at The Pennsylvania State University, The National University of Ireland, Galway, and The College of William & Mary.
"Are guilt and regret not messages from inside of us, letting us know that our moral compasses have been recalibrated and are pointing in the right direction?"
— 9 likes
"People are like mussels. You can put them in a vat of boiling water, and some of them will pop open immediately. Some of them will have to float around in the water for a bit, then they'll slowly release. Others never open up at all, no matter what sort of hot water they're in."
— 6 likes
More quotes…