Goodreads helps you keep track of books you want to read.
Start by marking "Sanctuary (Beards and Bondage, #2)" as Want to Read:
Sanctuary
From multi award-winning author Rebekah Weatherspoon, comes book 2 in this sexy, suspenseful series...

When she needs a sanctuary…

Targeted by a sadistic former client, attorney Liz Lewis needs a place to lay low. When a friend offers her his family farm as a safe house, she eagerly accepts, unaware that she'll have to share the farm with her friend's brawny, beautiful b
...more
Published August 29th 2017
After years of meddling in her friends' love lives, Rebekah Weatherspoon turned to writing romance to get her fix. Raised in Southern New Hampshire, Rebekah Weatherspoon now lives in Southern California where she will remain forever because she hates moving.

Her BDSM romance At Her Feet won the Golden Crown Literary Award for erotic lesbian fiction. Her novella FIT (#1 in the FIT Trilogy) won the R
...more
Other books in the series
Related Articles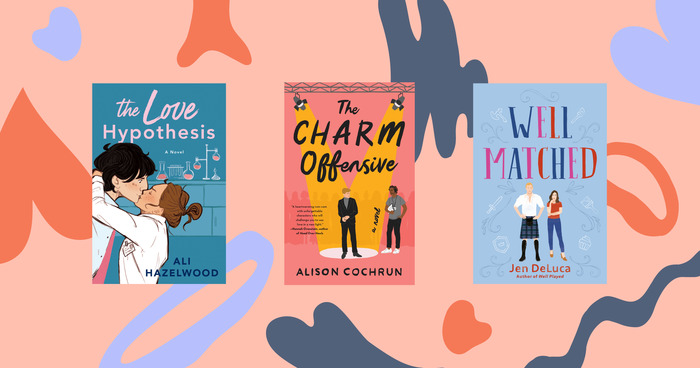 When you're back on the market and ready to fall in love with a new romance, who are the best matchmakers you can find? Romance authors,...
"means. I try not to roll my eyes. I remember women like me can't scream at women like her. I can't grab her by the shoulders and shake her until she listens. I need to cooperate. I need her on my side. I'm already in the negative with her. My build, my skin—shit, even my voice. Brooklyn and I both, since we hit puberty, have deep and raspy voices that can carry across a few rooms. Those Lewis girls sure pack a presence. To the detective, I've already been hysterical. To D.A. Flora Rivers, the next step paints me as someone who overreacts, the step beyond that means I'm unreasonable, then hostile and then I'm the one getting arrested.

(p. 35) Kindle Edition."
— 1 likes
"You know how selfish that sounds right?" he says.
"Why?" I turn back to him. "Because men always get what they want? Why should I have to give you more?"
"So how is it fair that I give you exactly what you want and I don't get what I want?"
"What haven't I given you? Think long and hard before you answer, because you came your brains out last night."
"I—"
"Yeah. It's simple gender inequality, my guy," I say in that voice Brooklyn always does to make me laugh.
"I still don't follow."
"Men expect certain things and usually they get them, but I say fuck that. I almost never get what I want in life. I get some things, but almost everything, even the shit I work really hard for? I know I would get even more if I were a man. Especially a white man."

(pp. 190-191, Kindle Edition)"
— 0 likes
More quotes…