Goodreads helps you keep track of books you want to read.
Start by marking "Speak No Evil" as Want to Read:
Speak No Evil
A revelation shared between two privileged teenagers from very different backgrounds sets off a chain of events with devastating consequences.

On the surface, Niru leads a charmed life. Raised by two attentive parents in Washington, D.C., he's a top student and a track star at his prestigious private high school. Bound for Harvard in the fall, his prospects are bright. But
...more
Published March 6th 2018 by HarperAudio
Articles featuring this book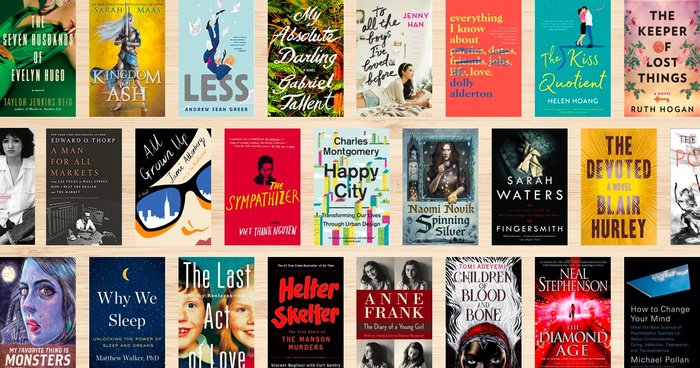 As we wrap up our 2018 Reading Challenge, we decided to ask our Goodreads coworkers a simple yet tough question: What were the ...
"Niru, you're welcome to stay if you want, Ms. McConnell says to me without looking up from her desk. Without students in the classroom she is much smaller and more feminine. I stare at her legs visible beneath her desk and at the way her blonde hair falls about her face as she reads the New Yorker. Porn makes it look so easy, so casual, so routine. Older women are supposed to crave fresh young meat, to lick their pen tops absentmindedly while thinking about us, to squeeze their legs together in a good faith effort to keep from corrupting the younger generations. And I am supposed to stumble forward both confused and uncontrolled, pulled by my relentless desire like light towards a black hole. Except I am unmoved. I imagine Ms. McConnell naked, perched at the edge of her desk, legs crossed waiting for me to cross the room and give her what she needs. That's how they always say it, that they will take what they want, get what they need, that hardcore sex is good punishment for bad behavior. I wonder if it would set the record straight for me.

It's nice outside, Ms. McConnell says, you should enjoy the day. Her stare makes me feel like she can read my thoughts and I am suddenly embarrassed."
— 2 likes
"On the bad days, there is no color. I know there are colors. I can see the colors, but the world looks gray. The sounds are muffled by a crackling web of static that sits behind my eyes and buzzes in my ears."
— 2 likes
More quotes…