Goodreads helps you keep track of books you want to read.
Start by marking "The Things We Don't Know (A Shared Human Future #1)" as Want to Read:
The Things We Don't Know
​6000 years. Six Civilizations. One ultimate goal.

From a letter, we wrote a word, then came sentences, books, epics. We asked questions that propelled the formulation of the sciences, the arts, our culture, and our philosophies. All that we know and love today was built by one daring life at a time over six thousand years.

Part historic, part scientific, and part philosophi
...more
Paperback
,
2017
,
177 pages
Published July 31st 2017 by Tarun Betala
Tarun Betala is the author of The Things We Don't Know. Since 2005, Tarun has published several poems, essays and short stories.

Over the last three decades, Tarun has lived in 4 countries across the world and his passion to explore the world has brought him to to more than twenty countries.

Currently working in the Financial Data world, Tarun lives in Singapore with his wife. He writes extensively
...more
Related Articles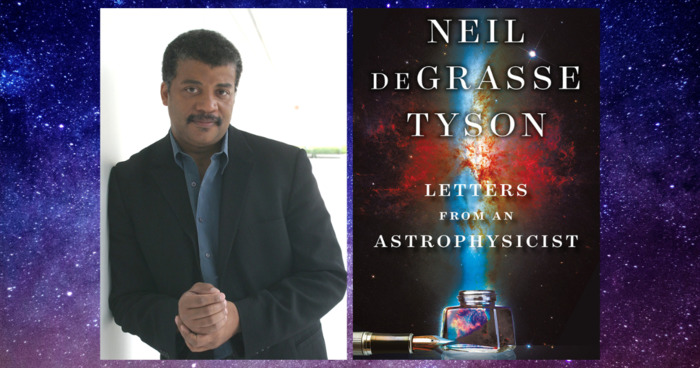 For more than a decade, Neil deGrasse Tyson, the world-renowned astrophysicist and host of the popular radio and Emmy-nominated...
"We believe because it gives us faith. It gives us the willingness to go through our day, to keep the existentialist threat of meaninglessness away. We believe because we crave to be seen, to be known, to be understood. We believe because that is the only thing we can do. If there is no one to judge us - to tell us that we are good, and that if we are bad, we can be redeemed - why bother living at all? Why bother being good at all? If there is no one to look after us, and we are truly alone in this universe, what purpose do we have? We have nothing but the present moment, and only temporariness."
— 1 likes
"We, of all the beings that we know of, can think. We can eat, write, build, save. We can predict, estimate, and count. We can preserve food for lifetimes, and in times of crisis, we can find ways to ensure our survival. With each passing generation, our sphere of control of our existence is larger. What if the earth is hit by an asteroid or there is no way to stop global warming? We look to colonize other planets. The fate of our species, in a few years, will not be tied to the fate of the earth. Our home planet must be cared for ... but as we go interplanetary and then interstellar, our control on our lives and the evolution of our species grows. As far as we know, we are the only species that has a say in the development of its future."
— 0 likes
More quotes…