Goodreads helps you keep track of books you want to read.
Start by marking "In the Days of Rain" as Want to Read:
In the Days of Rain
In the vein of Bad Blood and Why be Happy when you can be Normal?: an enthralling, at times shocking, and deeply personal family memoir of growing up in, and breaking away from, a fundamentalist Christian cult.

'At university when I made new friends and confidantes, I couldn't explain how I'd become a teenage mother, or shoplifted books for years, or why I was afraid of the
...more
Published June 1st 2017 by Fourth Estate
Rebecca Stott was born in Cambridge in 1964 and raised in Brighton in a large Plymouth Brethren community. She studied English and Art History at York University and then completed an MA and PhD whilst raising her son, Jacob, born in 1984.

She is the author of several academic books on Victorian literature and culture, two books of non-fiction, including a partial biography of Charles Darwin, and a
...more
Related Articles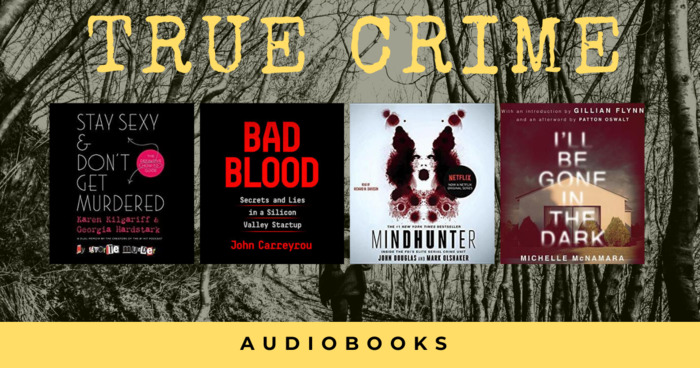 If a true crime audiobook is your idea of the perfect listen, then this post is for you. True crime has been enjoying something...
"Hypnagogic and hypnopompic," he said, as if he was used to diagnosing the odd conditions of dinner companions like this all the time. "They're hallucinations that happen when you are falling asleep—hypnagogic—and when you wake up—hypnopompic." He'd had them too, he told me. And so had Vladimir Nabokov. He urged me to read Nabokov's description of them in his memoir, Speak Memory."
— 0 likes
"Many people assume that leaving a cult like the Brethren must be exhilarating. 'You had no TV or pop music or cinema,' they say, 'and then you did? It must have been amazing!' But when you see interviews with people who have recently left cults, they describe feeling bewildered and frightened; their eyes dart around, searching for points of reference, metaphors that would get somewhere close to describing the feeling of being lost, not-at-home, without walls."
— 0 likes
More quotes…