Goodreads helps you keep track of books you want to read.
Start by marking "Flat Broke with Two Goats" as Want to Read:
Flat Broke with Two Goats
Jennifer McGaha never expected to own a goat named Merle. Or to be setting Merle up on dates and naming his doeling Merlene. She didn't expect to be buying organic yogurt for her chickens. She never thought she would be pulling camouflage carpet off her ceiling or rescuing opossums from her barn and calling it date night. Most importantly, Jennifer never thought she would
...more
Published January 23rd 2018 by Sourcebooks
A native of Appalachia, Jennifer McGaha lives with her husband, five dogs, twenty-three chickens, and one high-maintenance cat in a tin-roofed cabin bordering the Pisgah National Forest in western North Carolina. Her creative nonfiction work has appeared in Brooklyner, Toad Suck Review, Switchback, Still, Portland Review, Little Patuxent Review, Lumina, Literary Mama, Mason's Road, Now and Then, a
...more
Related Articles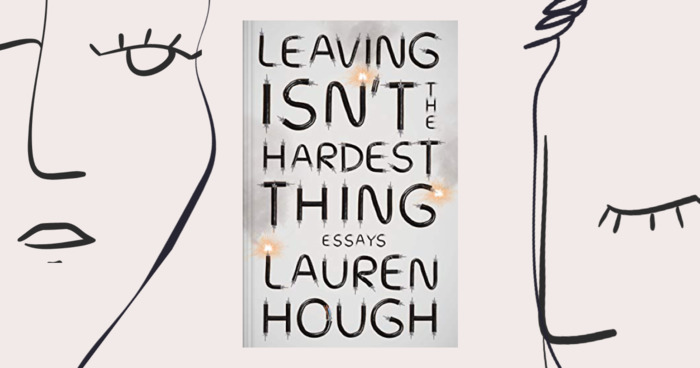 "I'm in a weird place because the book is about to come out. So I'm basically just walking around like a raw nerve and I'm not sure that I...
"When you have gone through a sort of travesty of your own making, failure begins to feel like part of you. You get used to it. People around you expect you to fail, and you learn to expect it from yourself, to see it as almost comforting in its familiarity. You begin to believe you are destined to make a mess of things. But then there are those unexpected kindnesses, those moments when someone does something to make you believe that perhaps you are more than the sum of everything you have done wrong, that perhaps you are worth more than you think."
— 3 likes
"When I was growing up, my parents had created for my brother and me the perfect upper middle-class lifestyle. We had everything we needed, and most things we wanted. We took piano lessons. We went to summer camp. We swam at the local country club. We had college funds. And while what I should have learned from living a relatively privileged childhood was the value of hard work and frugality, what I learned instead was that money was not something with which I needed to be overly concerned. If and when I needed it, it would magically appear. Like a genie."
— 3 likes
More quotes…