Goodreads helps you keep track of books you want to read.
Start by marking "Spirits in Bondage: A Cycle of Lyrics" as Want to Read:
Spirits in Bondage: A Cycle of Lyrics
A repackaged edition of the revered author's first book—a collection of poems, written in the wake of World War I, in which the young intellectual and soldier wrestles with the perplexing polarities of life, including love and war, evil and goodness, and other complex dichotomies.
In 1919, C. S. Lewis—the great British writer, scholar, lay theologian, broadcaster, Christian
...more
Published February 14th 2017 by HarperOne (first published March 20th 1919)
Related Articles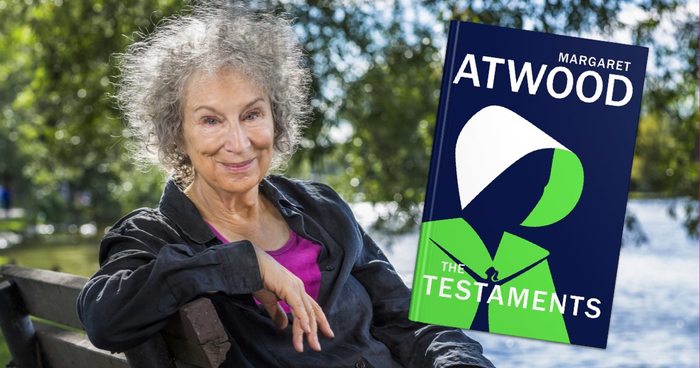 Thirty-four years after the publication of her dystopian classic, The Handmaid's Tale, Atwood returns to continue the story of Offred. We talked...
"As of old Phoenician men, to the Tin Isles sailing
Straight against the sunset and the edges of the earth,
Chaunted loud above the storm and the strange sea's wailing,
Legends of their people and the land that gave them birth-
Sang aloud to Baal-Peor, sang unto the horned maiden,
Sang how they should come again with the Brethon treasure laden,
Sang of all the pride and glory of their hardy enterprise,
How they found the outer islands, where the unknown stars arise;
And the rowers down below, rowing hard as they could row,
Toiling at the stroke and feather through the wet and weary weather,
Even they forgot their burden in the measure of a song,
And the merchants and the masters and the bondsmen all together,
Dreaming of the wondrous islands, brought the gallant ship along;
So in mighty deeps alone on the chainless breezes blown
In my coracle of verses I will sing of lands unknown,
Flying from the scarlet city where a Lord that knows no pity,
Mocks the broken people praying round his iron throne,
-Sing about the Hidden Country fresh and full of quiet green.
Sailing over seas uncharted to a port that none has seen."
— 1 likes
"Last night I dreamed that I was come again
Unto the house where my beloved dwells
After long years of wandering and pain.
And I stood out beneath the drenching rain
And all the street was bare, and black with night,
But in my true love's house was warmth and light.
Yet I could not draw near nor enter in,
And long I wondered if some secret sin
Or old, unhappy anger held me fast;
Till suddenly it came into my head
That I was killed long since and lying dead—
Only a homeless wraith that way had passed."
— 1 likes
More quotes…